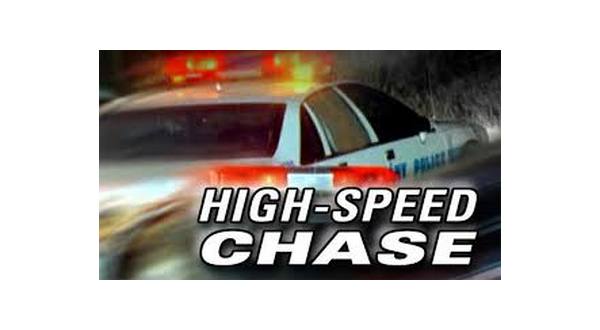 A vehicle chase in Izard County by an Arkansas State Police trooper has led to the arrest of 28-year-old David A. Scarbrough and 18 violations being filed against him. An address for Scarbrough was not provided in online court documents.
According to the probable cause affidavit, the trooper was patrolling Arkansas Highway 69 near Mount Pleasant Monday when he observed a vehicle with fictitious tags. In addition, the tags had expired last October.
When the trooper attempted a traffic stop, he noticed the driver, later identified as Scarbrough, was a parolee absconder. Scarbrough's female passenger, was found to have misdemeanor warrants from two law enforcement agencies. In addition, three minor children, ages 8, 3 and 1, were in the vehicle.
When the trooper initiated his emergency lights, Scarbrough's car reportedly increased its speed at a reckless rate, crossing the centerline of the highway multiple times and almost striking an oncoming vehicle head-on.
The trooper tried on two occasions to utilize his patrol unit in a PIT maneuver, a pursuit technique to force a fleeing car to turn sideways abruptly, causing the driver to lose control and stop.
In response, Scarbrough applied his brakes, greatly reducing his speed before excelerating. The second time Scarbrough reportedly swerved into the oncoming traffic lane and then into a ditch.
He then fled on foot, with the trooper in pursuit. Scarbrough eventually responded to commands, laid on the ground and was taken into custody without further incident.
Scarbrough was transported to the Izard County jail, while his female passenger was released with a court date for her warrants.
Scarbrough has been charged with 18 violations, including felony fleeing, nine misdemeanor counts, including driving while intoxicated, reckless driving and endangering the welfare of a minor, and eight traffic violations.
His bond was set at $2,500.
WebReadyTM Powered by WireReady® NSI