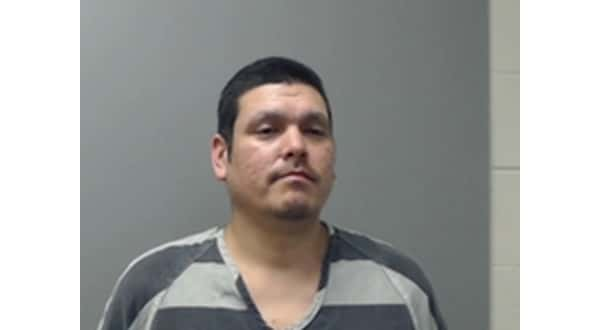 A Mountain Home man charged with forging and passing stolen checks with the help of his unsuspecting grandmother appeared in Baxter County Circuit Court Thursday.
Thirty-seven-year-old Brandon Jay McFarland was alleged to have stolen the checks from 36-year-old Duane Burr who was serving time in the county jail when the checks were passed.
McFarland entered a not guilty plea to the charges during a court session earlier this month. He is now required to reappear Aug. 22nd, which is the final date for accepting or rejecting any plea agreement offered by the state.
According to the probable cause affidavit, McFarland enlisted his grandmother's help by telling her he had gotten the checks from Burr in payment for work he had allegedly done for the man.
The grandmother, who reported the situation to police, said between Feb. 25th and 27th, she had gone to her bank with McFarland and helped him cash four checks totaling $1,400.
Investigators reported the account linked to the checks had been closed since 2002. Two additional checks were unaccounted for at the time the probable cause affidavit was written.
According to court records, McFarland and Burr were both arrested on drug-related charges stemming from a search warrant served on a residence along Circle Drive in May last year.
Officers reported finding a number of items of drug paraphernalia in the house. Burr was also reported to have pointed out allegedly stolen property, which he said individuals had brought to his residence to trade for methamphetamine.
WebReadyTM Powered by WireReady® NSI