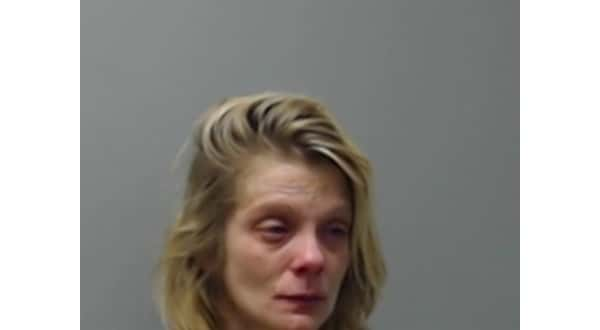 A Calico Rock woman, who was found inside a residence passed out and nearly nude, entered a not guilty plea to charges against her during a session of Baxter County Circuit Court Thursday.
Thirty-five-year-old Sarah Jo Stetka told investigators she had used methamphetamine in the recent past, did not know how she arrived at the residence, where she had been prior to arriving or where her clothes were.
She was discovered in the home located along County Road 215 on March 7th when the owner of the property returned to his residence and found a window broken. When he went inside, he found Stetka, clad only in a bra, apparently passed out in a living room chair. The homeowner reported he left the residence early on the morning of Feb. 7th and did not return until about 3:30 p.m.
Investigators said at the time, they could not determine how long Stetka had been in the home and, in her condition, she was not much help.
The homeowner supplied Stetka with clothing and called 911. Baxter County deputies responded, along with the chief of the Norfork Police Department.
According to the probable cause affidavit, the home had been ransacked with items scattered around the rooms. The homeowner's dog had been put on the back porch. The backdoor to the residence was reported to have been barricaded with a microwave oven and other items. Food had been removed from kitchen cabinets and the refrigerator and placed in plastic bags. Investigators believe the items had been prepared to take from the home.
It is believed Stetka passed out before she could complete her work.
After Stetka arrived at the Baxter County jail, investigators attempted to interview her, but found it nearly impossible due to her intoxicated condition.
WebReadyTM Powered by WireReady® NSI