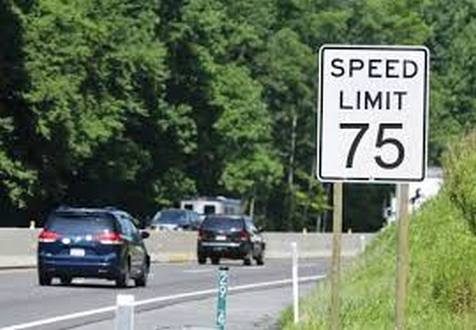 A bill is making its way through the Arkansas legislature that could increase the speed limit on certain state highways.
House Bill 2057 was approved 83-2 Thursday, with 14 members not voting and one voting present. Among the members from North Central Arkansas, Representatives Nelda Speaks of Mountain Home, Jack Fortner of Yellville, Michelle Gray of Melbourne and Marsh Davis of Cherokee Village voted in favor of the bill, while Representative John Payton of Wilburn was among the 14 not voting.
Oneline records indicate Senator Scott Flippo of Bull Shoals is a co-sponsor of the measure.
The sponsor of the bill, State Representative DeAnn Vaught (R-Horatio), tells FOX16 in Little Rock many of the surrounding states already have interstate speed limits of 75 mph.
Rep. Vaught says she just wants Arkansas to join the 21st century and do what everybody else around us is already doing.
The Arkansas Department of Transportation says the changes would be applicable on rural parts of Interstate 40 and part of Interstate 49 between I-40 and Fayetteville. Also other roads could go from 60 to 65 mph.
ArDOT says even if the bill does pass, it doesn't mean they are required to change the speed limit. They say it allows them to study the roads to see if it's safe to make the changes.
WebReadyTM Powered by WireReady® NSI