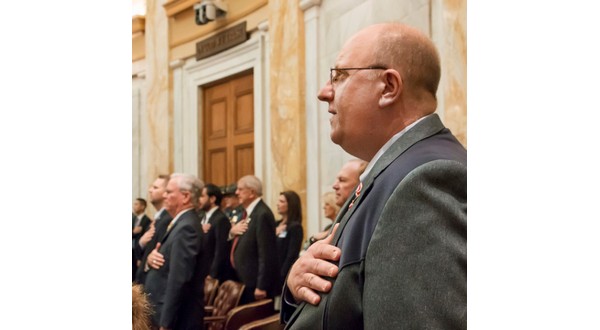 Photo: Rep. John Payton (courtesy AR House of Representatives).
A bill to increase the sales tax exemption on used cars from $4,000 to $7,500 cleared the Arkansas House this week. The bill's primary sponsor is Rep. John Payton of Wilburn. Rep. Payton's House House District 64 covers the southern portion of Baxter County, along with portions of Searcy, Stone and Cleburne counties.
Payton is a car dealer himself. KARK Little Rock reports while speaking for his bill on the House floor Wednesday, Payton told his colleagues he has a specific customer in mind.
He said the increase in the exemption is so important for struggling families. He said he doesn't know how to express the importance.
The Arkansas Department of Finance and Administration estimates the bill would make nearly 40,000 used vehicles no longer subject to the tax. However, the agency testified against it, noting the discount comes to a $12.6 million pricetag for the state.
According to DFA's fiscal impact on the legislation, increasing the used car sales tax exemption to $7,500 would mean $14.2 million in revenue loss. The bill would make some of that up, $1.6 million, by making all new trailers subject to state and local sales tax. Under current state law, trailers that cost less than $4,000 are exempt.
No lawmaker spoke against the legislation Wednesday.
The legislation passed the House 84 to 1, with nearly every member signed on as a cosponsor. It now moves to a Senate committee, where Rep. Payton indicated it may have a tougher time advancing.
The four other members of the North Central delegation, Representatives Nelda Speaks of Mountain Home, Jack Fortner of Yellville, Michelle Gray of Melbourne and Marsh Davis of Cherokee Village, are all co-sponsors of the bill.
WebReadyTM Powered by WireReady® NSI