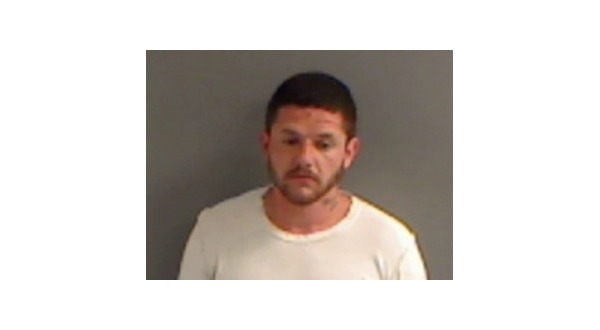 A Marion County man, 29-year-old John Christopher Hutson of Flippin, has been arrested and charged after he allegedly broke into a residence with the homeowners present. Law enforcement found him asleep on a sofa with the homeowner watching him while holding a gun.
Hutson was in Marion County Circuit Court Wednesday where he entered a plea of not guilty to a felony charge of breaking or entering and a misdemeanor offense of public intoxication.
According to the probable cause affidavit, officers responded to the residence along Park Street in Flippin on the evening of March 15th where dispatch advised a break-in was in progress. A follow-up call from dispatch advised the suspect was inside on the sofa and the homeowner had a gun.
Officers arrived to find Hutson sleeping on the sofa. The homeowner was standing, watching from the kitchen area.
The officers woke Hutson and quickly handcuffed him. Hutson reported asked what was going on and questioned why he had been handcuffed. When they explained he had just made entry into someone's house and decided to go to sleep on their couch, he reportedly look around appearing confused for a minute before apologizing to the homeowner and the officers.
Hutson reportedly appeared to be under the influence of some type of intoxicant, with slurred speech and was staggering to the patrol unit.
The homeowner advised he had been sitting in the bedroom with his wife. When he went towards the restroom, he noticed the unlocked front door was open approximately 2 inches. When he shut the door and turned on the lights, he found Hutson on his couch. He said he did not know Hudson and did not know how long he had been in his home, but estimated within 30 the last time he had been in the living room about 30 minutes earlier.
While in route to the Marion County jail, Hutson allegedly told the officers he had taken two oxycodone pills.
WebReadyTM Powered by WireReady® NSI