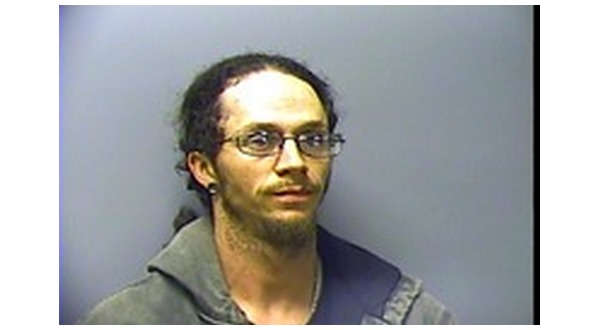 Fulton County authorities have arrested 33-year-old Christopher Mackey of Viola after he allegedly was found with an illegal drug and paraphernalia in his vehicle when he reported to his probation officer.
According to the probable cause affidavit, Mackey went to the probation office on March 18th and was asked to submit to a urinalysis. He told the officer he was unable to provide the required sample and asked to retrieve a soda from his vehicle.
The officer accompanied Mackey outside and with an active search waiver on file, a small baggie with a crystalline substance field testing positive for methamphetamine was allegedly found wrapped in a bandana with a glass smoking device inside the probationer's vehicle.
Mackey was charged with felony counts of possession of a controlled substance, methamphetamine, and use or possession with the purpose to use drug paraphernalia.
Online court records indicate Mackey's sentence to the five years probation came in April 2018 through a Baxter County Circuit Court plea agreement, after he was charged with felony theft of property. Mackey entered a no contest plea to charges related to the theft of property from a residence located along Arkansas Highway 5 North.
In September 2017, the owner of the home told the Baxter County Sheriff's Office Mackey had rented the residence and when he vacated the property, had taken a number of items, including a refrigerator with a beer tap mounted to the outside of the box, a slot machine, computer desk and assorted auto parts and tools.
The owner had estimated the value of the items at slightly more than $1,500. The owner told officers he had given Mackey a chance to return the items, but he had not done so. As part of his plea agreement, Mackey was ordered to pay $1,575 in restitution.
The state dropped a probation revocation on an earlier drug-related conviction stemming from a Jan. 1st, 2017 traffic stop. In the earlier case, Mackey was stopped by a Mountain Home Police Department officer after observing the vehicle he was driving cross the centerline of the highway several times.
During the stop, Mackey was found to have a small plastic bag believed to contain methamphetamine. As he was being taken into custody, he attempted to flee into nearby woods, but during the short pursuit managed to run into a tree and knock himself out.
WebReadyTM Powered by WireReady® NSI