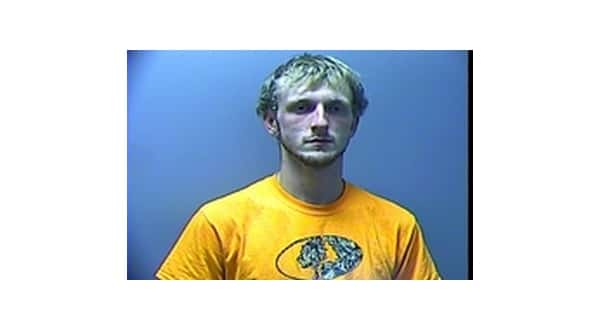 A Harrison man changed his plea to guilty on several charges, including being in possession of a stolen firearm, during a session of Baxter County Circuit Court Thursday.Twenty-one-year-old Dylan Speckman was sentence to five years probation.
On Sept. 20th last year, the Mountain Home Police Department took a report of a stolen firearm from an individual living along Ouachita Avenue. Speckman was listed as a suspect in that theft.
In the early morning hours of the next day, Speckman was arrested at Walmart on charges unrelated to the firearm theft.
When questioned by police, Speckman did not admit stealing the weapon, but took an officer to the location where his backpack was located, retrieved and returned the firearm.
In addition, Speckman was alleged to have stolen boots from Walmart by putting on a new pair and leaving his old ones in the box. When he was confronted about the boot theft, Speckman was alleged to have begun fighting with officers.
According to the probable cause affidavit, after police subdued Speckman, he was found to have a small amount of a substance field testing positive for methamphetamine.
In addition to the firearm charge, Speckman also faced charges of possessing methamphetamine, resisting arrest and theft of property.
Speckman was sentenced under provisions of Act 346, the first offender's law, meaning if he stays out of trouble during his probation period, he can apply to the courts to have his record sealed.
WebReadyTM Powered by WireReady® NSI