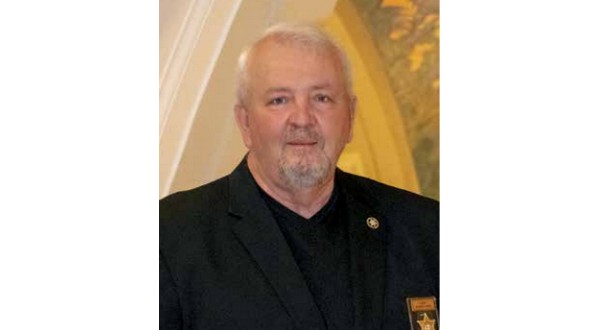 To say Ozark County Sheriff Darrin Reed is one tough cookie is putting it mildly. In separate incidents, he had his neck broken in four places, his lower back broken and his deltoid muscle torn by people unwilling to go to jail.
In an article in the Spring 2019 edition of The Missouri Sheriff magazine, Sheriff Reed, laughing, says his job has definitely taken a toll on his body.
Reed is one of four sheriffs profiled in the publication's cover story.
With regard to the on-the-job trauma he has suffered, he says thankfully he recovers quickly. After his neck surgery, he was supposed to be off 10 weeks, and he was off a week and a half. With is back surgery, he was supposed to be off a month, and he was.
But after his shoulder surgery, while he was supposed to stay home 10 weeks, after about a week and a half, he put his sling on and went to work.
Each time, Sheriff Reed says his mindset was "I can't take sick time. We're too far behind!" He hasn't taken much vacation time either. Since taking office in 2013, he's taken off just three days, and that was to go fishing. That's why he's retiring at the end of this term, after 38 years in law enforcement. Reed says this is long enough. He wants to go fishing.
Click here to view the issue of The Missouri Sheriff.
WebReadyTM Powered by WireReady® NSI