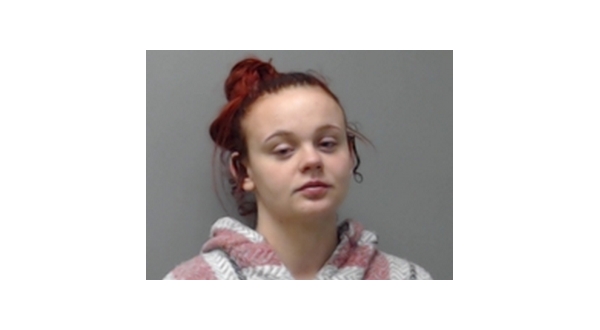 A Midway woman who had allegedly been driving around for a lengthy period of time with three young children in her vehicle while she used a highly concentrated marijuana extract has pled not guilty to charges against her.
Twenty-year-old Margaret Drzka made a first appearance in Baxter County Circuit Court Thursday.
According to the probable cause affidavit, on March 13th, Mountain Home police responded to a report of a small child standing on the seat of a parked vehicle. On arriving, the officer found the vehicle partially in the roadway with the engine running and the gear shift in park.
Drzka was passed out behind the steering wheel and three children -- ages 1, 2 and 3 -- were also in the car. One of the children was standing in a rear seat, and the other two were strapped into car seats.
The children were unbathed and covered with feces from their diapers leaking. Police also reported the car seats were soaked in urine. The Arkansas Department of Human Service took custody of the children, removed them to another location and cleaned them up.
According to police, Drzka said she did not remember the last time she had checked on the children or changed their diapers. She is alleged to have said she had been up for at least a day and a half, using "dab" or "wax" while driving around. Dab is a highly concentrated marijuana extract.
It was believed the children had been in the car seats for a lengthy period due to a rash on their bottoms and the urine soaked pants they were wearing.
The probable cause affidavit does not say whether Drzka is the mother of the children.
Drzka is charged with three counts of felony endangering the welfare of a minor, along with two misdemeanor drug-related charges and the unclassified misdemeanor of driving on a suspended driver's license.
She is free on $5,000 bond and was ordered to reappear in circuit court Aug. 8th.
WebReadyTM Powered by WireReady® NSI