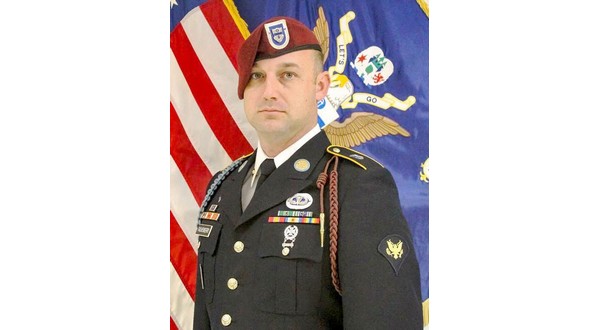 Photo: Courtesy of Harrison Daily Times.
A soldier killed in a car crash in North Carolina will be laid to rest in Harrison Thursday.
KYTV/KSPR reports 31-year-old Spc. Michael Faulkenberry was a Falcon Brigade Paratrooper with the U.S. Army.
The U.S. Army reports he passed away March 25th after a private car accident, which is under investigation.
According to a news release, Faulkenberry's family, along with the Arkansas Patriot Guard, will take him from Little Rock to Harrison, where he will be laid to rest. The group will depart from Little Rock Tuesday afternoon at 3.
The Harrison fire chief says the department will have a flag ceremony in Faulkenberry's honor. Main Street will be shut down for the procession.
People in Harrison are asked to line the streets during the transport into Harrison, which is expected to come through around 6 p.m. Tuesday.
Faulkenberry's funeral service will be Thursday afternoon at 2 at Crossroads Community Church.
WebReadyTM Powered by WireReady® NSI