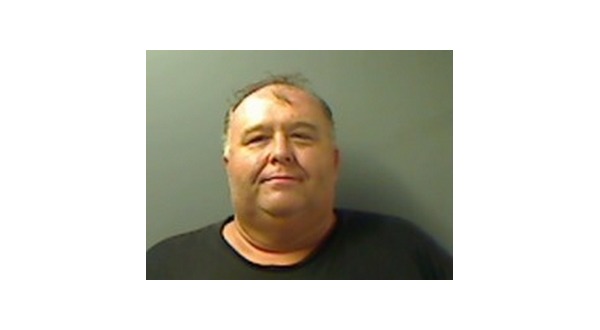 A Marion County man has received a 20-year prison sentence after being found guilty of three felony sex-related crimes involving children.
The jury of six men and six women returned guilty verdicts on all three charges against 47-year-old Scotty Joe Scaggs of Summit on the second day of his trial.
After deliberating for about three and a half hours Tuesday afternoon, the jury returned with a finding of guilty on the charges of first-and second-degree sexual assault and sexual indecency with a child.
Tuesday evening the jurors recommended sentences of 20 years on the charge of first-degree sexual assault, 10 years on the charge of second-degree sexual assault and five years on the charge of sexual indecency with a child. The terms are to be served concurrently.
The trial was the second for Scaggs, who was serving as a volunteer chaplain in the Marion County jail at the time of his arrest in 2017. The first ended in a mistrial in December.
Scaggs was suspended from his role as a volunteer chaplain immediately following his arrest and charging.
Just days before the December mistrial, the charges against Scaggs were amended to the current three felony counts. In 2017, the Marion County man was charged with three additional felonies, including two counts of rape.
According to the probable cause affidavit, the charges stem from allegations involving more than one child between October 2007 and January 2008.
In May 2017, a deputy with the Marion County Sheriff's Department was contacted by an investigator with the Crimes Against Children Division of the Arkansas State Police.
The investigator said a report had been taken regarding a juvenile female, along with several other children, who spent the night with Scaggs after a family get together. The victim said Scaggs made her take off her clothes and dance on a dresser. The victim also alleges Scaggs made her kiss other children and sleep in his bed, where he touched her inappropriately and made inappropriate comments.
Scaggs was represented by attorney Justin Hurst of Hot Springs.
WebReadyTM Powered by WireReady® NSI