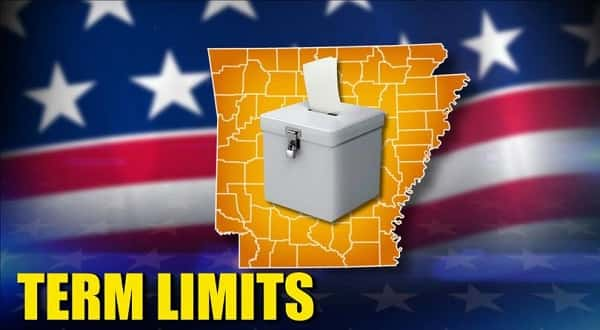 Voters across the state will have yet another chance to make their wishes known regarding term limits following a vote Monday in the Arkansas House.
Arkansas Times reports with no votes to spare, the House voted to put a constitutional amendment on the ballot in 2020 that would change limits in a way that would, as one opponent noted, open the door to many more years of service by current legislators.
If approved by voters, Arkansas legislative term limits would be set at 12 years, excepting current members of the legislature who could continue under the current 16-year limit, plus some potential add-ons for certain senators.
The House vote was 51-26, with nine voting present on SJR 15, already approved in the Senate.
Among the North Central delegation, Representatives Jack Fortner of Yellville, John Payton of Wilburn and Michelle Gray of Melbourne were among the 51 voting in support, while Representatives Nelda Speaks of Mountain Home and Marsh Davis of Cherokee Village opposed the resolution.
Last week, the resolution passed the Senate 27-3, with two voting present. Among the 27 voting in support were Senators Scott Flippo of Bull Shoals and Breanne Davis of Russellville, representing North Central Arkansas. The third member of the delegation, Senator Missy Irvin of Mountain View was among the three not voting.
In his remarks last week, Senator Alan Clark of Lonsdale, sponsor of the resolution, acknowledged a so-called term limits put on the ballot by the legislature in 2014, which actually extended term limits, was viewed by many as "sneaky."
The so-called "ethics reform" resolution approved by voters in 2014 was sponsored by then Senator Jon Woods of Springdale, who is now serving an 18-year prsion sentence for his role in a bribery scheme.
In contrast to the House on Monday, no one in the Senate spoke against the proposed constitutional amendment.
The amendment eliminates an existing provision that doesn't count two-year terms , whether to fill vacancies or as a result of the decennial draw of Senate terms, against term limits. It also allows legislators to run again after a four-year absence.
The proposal no longer includes term limits for judges, as it once did. It also eliminates a provision that would have prevented the people from petitioning for changes.
WebReadyTM Powered by WireReady® NSI