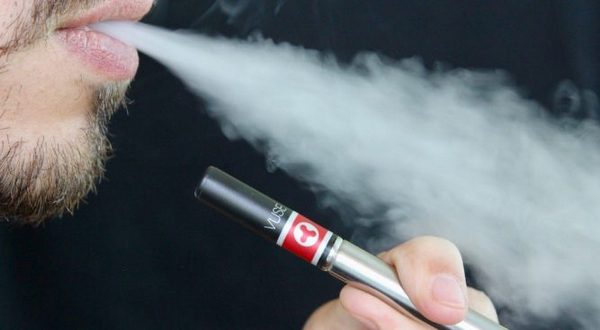 A bill that would have increased taxes on cigarettes and vaping products while creating an earned income tax credit for lower-income Arkansans is headed to interim study, the bill's sponsor said Wednesday. With the bill moving to interim study, it is dead for the session.
Talk Business and Politics reports Senate President Pro Tempore Jim Hendren, R-Sulphur Springs, says it's too late in the session to gain support for Senate Bill 571.
Senator Hendren says basically, there's not any more revenue and tax meetings on the House side. He also says he doubts he had the votes at this point.
Hendren says he's going to spend the next two years trying to build support on both ends, and get a plan for next session.
The bill passed the Senate March 20th with no votes to spare, 18-14 with three not voting, but was never heard in a House committee.
Online records indicate among the members of the North Central Arkansas delegation, Senator Missy Irvin of Mountain View voted for the measure, while Scott Flippo of Bull Shoals and Breanne Davis of Russellville voted against the bill.
The bill would have enacted almost $100 million in cigarette and e-cigarette taxes by levying a 20 percent special excise tax at the retail level on cigarettes or 80 cents a pack. E-cigarettes would have been subject to the same taxes as traditional tobacco products not including cigarettes, amounting to a 67 percent tax. E-cigarettes currently are subject only to the state's sales and use tax.
Those tax increases would have funded the same amount in tax cuts, including an earned income tax credit of at least 5 percent of eligible income refunded through a check sent to lower-income Arkansans.
The bill also would have reduced from 2 percent to zero the tax rate for incomes between $4,500 and $8,890 in the tax table for individuals making less than $22,000. It also would have increased the standard deduction from $2,000 to $3,300.
WebReadyTM Powered by WireReady® NSI