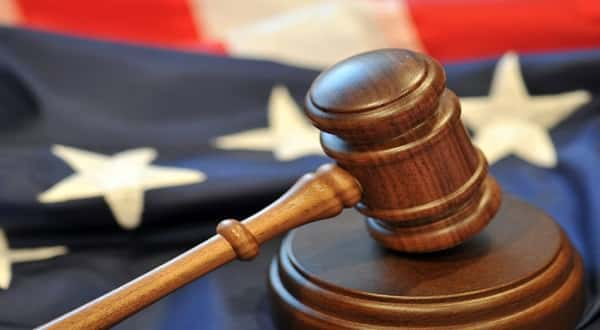 A Boone County man is among the final 15 individuals sentenced for their roles in a methamphetamine trafficking ring operating in Benton and Washington counties and in additional jurisdictions in California, Oklahoma, Illinois, Arizona and Mexico.
Duane "Dak" Kees, United States attorney for the Western District of Arkansas, says the investigation and prosecution operation lasted from approximately mid-2017 through Tuesday's final sentencing hearing.
Twenty-four-year-old Miguel Saldana of Boone County was sentenced to 120 months in federal prison, followed by five years of supervised release on one count of conspiracy to distribute a controlled substance.
Saldana was indicted in the Western District of Arkansas in June 2018 and plead guilty on Sept. 28th last year.
According to court records, on July 24th, 2018, a federal grand jury returned two indictments containing a total of 16 counts against 15 individuals in Northwest Arkansas and beyond for activities in a large-scale drug trafficking conspiracy.
This drug trafficking ring was responsible for the importation of multiple kilograms of methamphetamine into the Northwest Arkansas area from California and Mexico for local distribution.
Once sold, bulk amounts of United States currency loaded in vehicles were driven back to Mexico as payment for the methamphetamine via the Laredo, Texas port of entry. The individuals were arrested in operations conducted by the DEA in conjunction with the Fayetteville and Springdale police departments.
The prosecutions were part of the Western District of Arkansas' Operation Ozark Express, which is part of the Department of Justice's Organized Crime and Drug Enforcement Task Force program.
The OCDETF program is the centerpiece of the Department of Justice's drug supply reduction strategy. OCDETF was established in 1982 to conduct comprehensive, multilevel attacks on major drug trafficking and money laundering organizations.
Today, OCDETF combines the resources and expertise of its member federal agencies in cooperation with state and local law enforcement. The principal mission of the OCDETF program is to identify, disrupt, and dismantle the most serious drug trafficking and money laundering organizations and those primarily responsible for the nation's illicit drug supply.
This OCDETF case was investigated by the Drug Enforcement Administration in Fayetteville and Chicago; the Springdale Police Department; the Fayetteville Police Department; the Arkansas State Police; the Arkansas National Guard Counter-Drug Unit; and the Department of Homeland Security in Phoenix, Arizona. Assistant United States Attorney Brandon Carter prosecuted the case for the Western District of Arkansas.
WebReadyTM Powered by WireReady® NSI