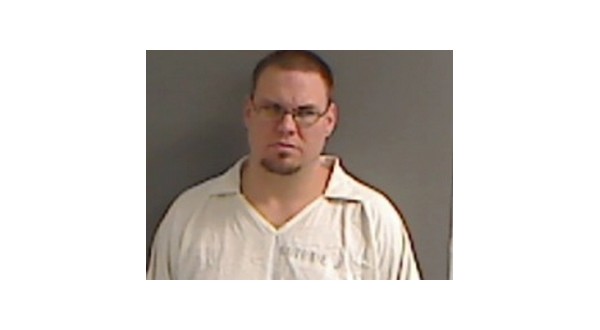 A Marion County man, 31-year-old Michael Clements of Yellville, has received a four-year prison sentence after failing to meet the terms of his probation, following a car crash in 2011 in which he and a co-defendant left the scene and sought aid at the home of an off-duty Arkansas State Police trooper.
The sentencing order filed Thursday in Marion County Circuit Court indicates Clements entered a guilty plea to felony charges of criminal mischief and leaving the scene of an accident involving personal injury or death. His plea also included three misdemeanors and three traffic violations. In addition, he was sentenced to six years of supervised probation for failure to comply with a court order.
Online court documents indicate Clements allegedly never made a payment on his more than $11,000 in restitution in over eight years, had avoided all contact with Arkansas Community Correction officials on his probation sentence and his whereabouts were unknown until early this year. Online jail records indicate Clements has been in the Marion County jail since Jan. 16th.
According to the probable cause affidavit, in January 2011, a resident along County Road 7019 reported two men came to his house, woke him and asked for help with their vehicle. The resident told the men he would contact the sheriff's office.
A deputy arrived at a crash scene to find an SUV in the ditch, missing a rear left tire and appearing to have been driven on the rim for quite a distance.
The driver's side of the unoccupied vehicle had scratches, as if it had been driven through a fence and damage to the front end appeared to have activated both airbags.
While waiting for a tow truck, an Arkansas State Police sergeant arrived and told the deputy he had two men in his car he would probably like to talk with.
The trooper said his two passengers had wandered to his residence asking for help. The two men, identified as Clements and 32-year-old Seth Richardson, were bleeding and appeared to be intoxicated.
First responders arrived to evaluate Richardson, who was bleeding where it appeared the vehicle's airbag had it him in the face. During the evaluation, Clements said he had a headache, grabbed his head with his hands, fell backwards onto the ground and quit breathing.
First responders were able to resuscitate Clements, but he quit breathing several times before the ambulance arrived to transported the two men to Baxter Regional Medical Center.
Later in the morning, the deputy received a call from Richardson, saying he remembered details about the accident he needed to tell someone. He said he and Clements had attempted to return to Lakeview from Flippin via Wildcat Shoals Road, when their vehicle left the road, struck a house and then a fence. Most of the restitution due in the case is for damages to the house.
He said they stopped, he got out to change the flat tire and Clements started to drive off. He said he jumped back into the vehicle with the jack and left the spare on the side of the road.
Later they stopped and walked to the first house asking for help. He said the resident told them he would call law enforcement and said to continue walking up the road where they would find a house with a cop car, answering the question of how the two men came to be in the patrol unit.
When the deputy asked Richardson why they had not provided this information earlier, he told the officer they didn't tell him because Clements did not want to get into trouble.
WebReadyTM Powered by WireReady® NSI