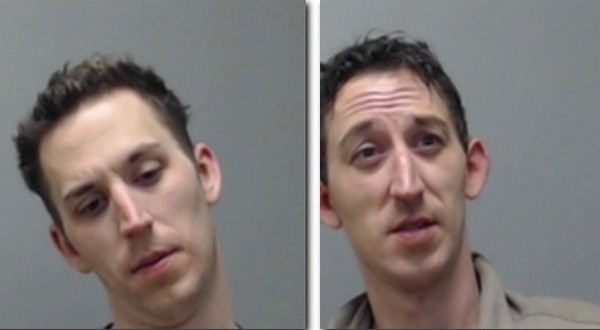 Twin brothers from Texas are in the Baxter County Detention Center after a high-speed pursuit in excess of 140 miles per hour through two counties. Twenty-eight-year-old Chad and Chase Pollard of Crosby are facing multiple charges with bond set at $10,000 each.
According to the affidavit, a Cotter police sergeant was on patrol early Friday morning when he observed a sedan with defective registration lights on U.S. Highway 62/412. As the chase began, the officer notified the Gassville Police Department of the sedan's whereabouts and said the driver was accelerating and not responding to a siren.
The vehicle turned into a convenience store parking lot, spun its tires, fishtailed out of the store's parking lot and returned to the highway headed back towards Cotter. The vehicle encountered a semi-truck pulling a trailer near Shape Fitness in Cotter, went into the westbound lane, cut the truck off and turned its lights off until it reached the end of the Highway 62 bridge.
The chase continued into Flippin and Fairview as estimated speeds reached over 140 miles per hour.  Before the chase hit the Bull Shoals city limit, the sedan lost control, spun out and hit a guard rail twice. The vehicle's two occupants exited the vehicle and ran into the woods. The Cotter officer gave chase and located both male subjects on their stomachs near where he observed them enter the woods.
Both suspects requested medical attention, and Baxter Regional Medical Center paramedics were dispatched. The Cotter officer and a Gassville Police officer later transported the twins to the emergency room and to the Baxter County Detention Center after they were medically cleared.
The Pollard twins are each charged with felony and misdemeanor counts of fleeing and misdemeanor counts of reckless driving and careless and prohibited driving.
WebReadyTM Powered by WireReady® NSI