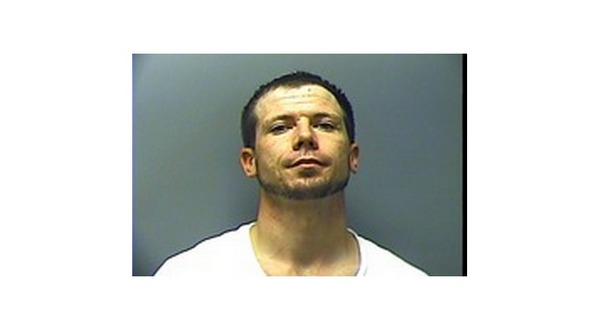 A Mountain Home man who finally ran out of second chances and was sentenced to 10 years in prison in Baxter County Circuit Court in January has now been sentenced in Marion County.
As KTLO, Classic Hits and The Boot news reported earlier, prior to the Baxter County prison sentence, the legal system had used almost every tool available in handling 32-year-old Jason Michael Biddle's many cases, the majority drug related.
He has been put on probation, sent to prison, spent time in the Baxter County jail, been committed to one of the Community Correction Centers in the state, ordered into the 14th Judicial District Drug Court Program and sent to Care Center Ministries to undergo addiction treatment. He has also lost vehicles and money in forfeiture actions filed against him stemming from his drug activity.
In a sentencing order filed Thursday in Marion County Circuit Court, Biddle was ordered to 10 years in prison on a felony drug-related charge to run concurrent with the Baxter County sentence, including six years on three additional lower-level felony drug-related charges.
The Marion County charges stem from a fleeing incident last October involving a sheriff's patrol unit striking Biddle's car as it was being pursued.
According to the affidavit in the case, the arrest of Biddle and his passenger, 33-year-old Stephanie Kerley of Flippin, followed a chase, after their vehicle was observed parked at the intersection of County Roads 7057 and 7092 The chase continued down County Road 7055.
As Biddle attempted to negotiate a turn, he lost traction, with his vehicle spinning out and coming to rest in a ditch striking a fence. The car began trying to drive out of the ditch, with the deputy attempting to pull his car in front of the vehicle as it pulled out.
The deputy was unable to stop on the wet grass and collided with Biddle's car as it drove toward the officer, causing minor damage to both vehicles.
Kerley told the Marion County deputy she and Biddle were parked in the road to have sex, and the Mountain Home man fled when the officer drove up behind them.
Both Kerley and Biddle were on probation for previous convictions on drug offenses, meaning they should not have been associating.
Biddle has been charged — either in Baxter or Marion counties — in cases filed in 2009, 2012, 2013, 2014, 2015, 2017 and 2018.
WebReadyTM Powered by WireReady® NSI