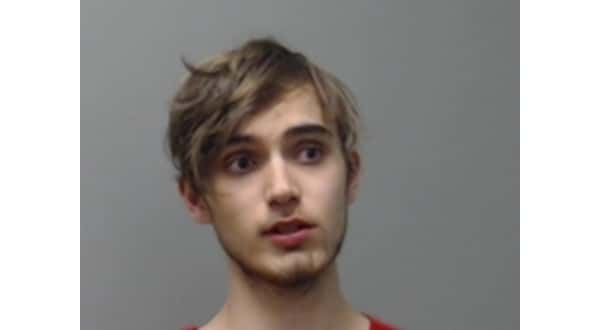 Two men from Marion County are jailed in Baxter County following two separate vehicle pursuits by Baxter County Sheriff's Office deputies Wednesday night and Thursday morning. No injuries were reported, but several patrol cars were damaged during the second pursuit.
That chase started at 2:38 Thursday morning when deputy Craig Kocka spotted a vehicle matching the description of one stolen in Marion County. The driver was later identified as 18-year-old Uriah Plez Jones of Flippin. Kocka attempted a traffic stop, and the vehicle slowed down near Scuba Doo Pro Shop on U.S. Highway 62/412 East and a female passenger jumped out. The driver headed toward Mountain Home with speeds reaching 100 miles per hour. He then turned onto the Sheid-Hopper Bypass and continued westbound.
Sergeant Dwight Duch set up spike strips on the bypass near Pebblecreek Drive and was successful in spiking one of the front tires of the suspect's vehicle. Jones continued driving on the rim and at one point, crossed the median and was driving west in the eastbound lanes of the bypass.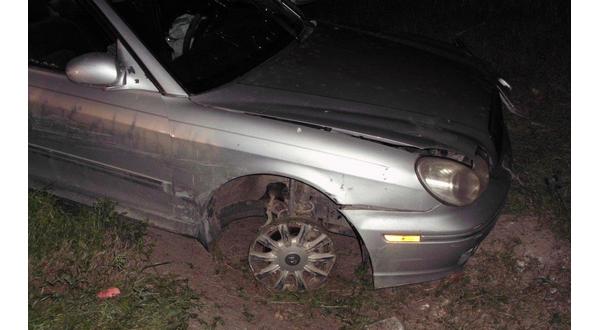 As the pursuit continued, a Gassville City Police officer deployed spike strips and was successful in puncturing the other front tire. The chase was still far from over, as Jones continued into Marion County driving on rims with both front tires flattened at speeds as high as 85 miles per hour.
As Jones reached the intersection of Highway 62/412 and State Highway 178 near Flippin, he lost control of the vehicle and crashed into the ditch where he was apprehended.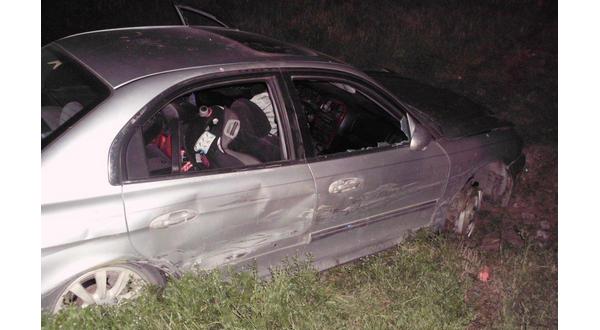 During the pursuit, Jones is alleged to have intentionally rammed into Deputy Kocka's patrol unit three or more times causing considerable damage. Debris from Jones' damaged vehicle caused damage to Duch's patrol unit.
Authorities believe Jones was under the influence of bath salts and methamphetamine. He is charged with felony counts of aggravated assault and fleeing, as well as misdemeanor counts of reckless driving, driving while suspended, driving while intoxicated by drugs, refusal to submit to a chemical test, speeding and improper use of a turn lane. His bond is set at $50,000, and he is expected to appear in Baxter County Circuit Court next week. A hold has been placed on him for charges in Marion County.
Authorities were unable to locate the female who jumped out of the vehicle.
Agencies involved in the pursuit also included the Mountain Home Police Department, Gassville Police Department, Marion County Sheriff's Office and the Flippin Police Department.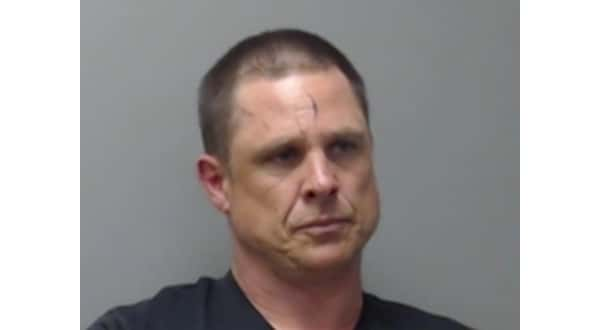 The other pursuit started at 8:48 Wednesday evening north of Mountain Home, when agents from a bail bonding company were attempting to take a fugitive into custody. The man is identified as 43-year-old Jason Thomas Cockerham of Oakland. Cockerham was reportedly fighting with the agents and was said to be armed. He left the area, but a short time later Sergeant Duch spotted the vehicle. In an attempt to elude the officer, Cockerham pulled into a driveway of a home on County Road 25, nearly hitting a woman who was in the front yard. Cockerham's vehicle continued through the yard before coming back onto the roadway.
Cockerham then turned onto County Road 793, pulled into another driveway and abandoned the vehicle, fleeing on foot.
A perimeter was set up, the canine tracking team from the North Central Unit of the Arkansas Department of Correction was called for assistance, and the sheriff's office helicopter was launched. Once the tracking team arrived, Cockerham was quickly found about 200 yards from where he had abandoned the vehicle and taken into custody.
Cockerham is charged with felony counts of aggravated assault and fleeing and misdemeanor counts of having no driver's license and fictitious vehicle license.  His bond is set at $25,000. He is also being held on a felony failure to appear warrant out of Fulton County on charges of burglary, theft and revocation. He has a no bond hold on the Fulton County warrant.
WebReadyTM Powered by WireReady® NSI