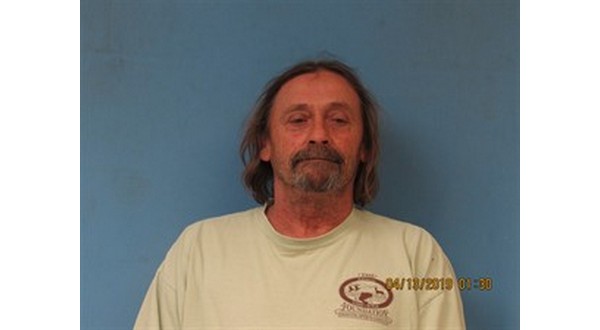 A Newton County man is jailed after he and another man had a shoot-out Friday night in Parthenon. Newton County Sheriff Glenn Wheeler says 61-year-old Bevan Dean Dunlap of Parthenon was arrested on two felony charges for the altercation that started when Dunlap's dog was allegedly struck by a UTV.
The sheriff says law enforcement learned Dunlap drove to a field where the UTV was in an effort to keep it fenced in. Words were exchanged, and the driver of the UTV recognized Dunlap as the person he had reported to authorities a few months earlier for shooting at him. The driver and a 14-year-old passenger told deputies Dunlap pointed a pistol at them.
Sheriff Wheeler says at this point, the UTV driver picked up a shotgun, and Dunlap took cover behind his vehicle and fired a shot towards the UTV. The UTV driver fired two shots, then rammed the gate and drove around Dunlap's vehicle. Dunlap fired another shot into the passenger door where the 14-year-old was sitting. As the vehicle escaped, Dunlap reportedly fired another shot. Again, the driver returned fire, hitting Dunlap's truck. During the exchange, Dunlap was struck in the arm but later denied transport to the hospital.
When law enforcement arrived, they discovered a bullet hole in the door of the UTV where the boy was sitting. The 14-year-old suffered a minor injury to his arm.
Dunlap is charged with aggravated assault and committing a terroristic act. He is being held in Newton County Jail pending a first appearance before a judge.
Sheriff Wheeler says the investigation is continuing and additional charges are possible against Dunlap and others involved in the incident.
WebReadyTM Powered by WireReady® NSI