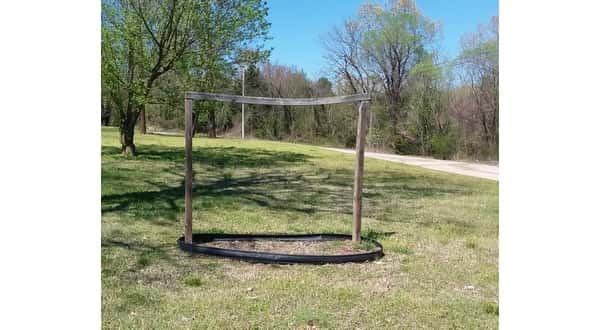 Photo: Sign once hanging at the entrance to the OMART property has been removed.
When the OMART facility in Gassville moved to an all transitional housing unit for prison parolees from across the state in 2017, it was operating 16 beds for individuals making the transition from prison back into society. But as Karen Hopper reports in Part II of our series, what began as a facility for those suffering from drug and alcohol addiction, soon changed missions.

Listen:


In early November last year, OMART received a license to have a total of 50 transition beds. In the recent past, the number of parolees housed at OMART had been cut back to 25, since ACC regulations would require a larger staff presence if the population grew beyond that number, and providing the extra employees would likely have been problematical for OMART.
Hiring and maintaining staff has been a continuing problem for OMART, according to ACC documents. Local sources have said OMART officials had been urged to seek help with staffing by reaching out and enlisting volunteers. Those same sources say there apparently had been little to no effort at outreach to churches and other groups in the community as potential sources for volunteers, a partnership proving successful in other locations across the state.
Consequently, serious and continuing problems plagued the transitional housing unit for prison parolees well before the state pulled the license on the operation late last month.
The transitional housing program serves to prepare parolees to reenter society. Arkansas Community Correction was the state agency charged with overseeing OMART and the parolees who once lived at the facility.
In a number of ACC internal documents obtained by KTLO, Classic Hits and the Boot News through a Freedom of Information Act request, agency officials expressed concern about a number of issues, including frequent policy violations and the seeming inability to hire and retain staff.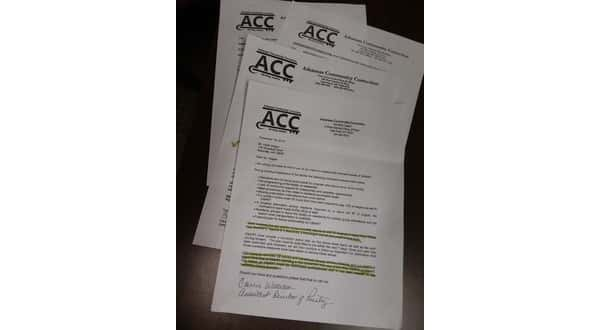 Photo: Documents obtained through FOIA requests.
In a Nov. 8th, 2018 memo addressed to the chairman of the OMART board of directors, Carrie Williams, assistant director of reentry programs at ACC, wrote her agency "operates 29 reentry and transitional houses across Arkansas, and our staff has spent more time at OMART assisting in the operations" than in all the others combined.
In the same memo, Williams listed a number of concerns including:
— A lack of community support in the effort to find employment for the residents and in providing volunteers to augment paid staff
— Missing prescription medications
— A physical altercation between residents not reported to ACC and
— No recommended program for the residents on weekends as required by ACC policy
The same memo outlines information contained in monthly reports generated by OMART and the ACC Mountain Home office. In one report, four residents were listed as having fled the facility and 20 recorded positive drug tests.
The agency notes there were "frequent complaints" from city and county law enforcement officials concerning facets of the OMART operation.
In our final report in this series, we'll hear from Baxter County Sheriff John Montgomery on the impact of the transitional housing unit on local law enforcement operations.
WebReadyTM Powered by WireReady® NSI