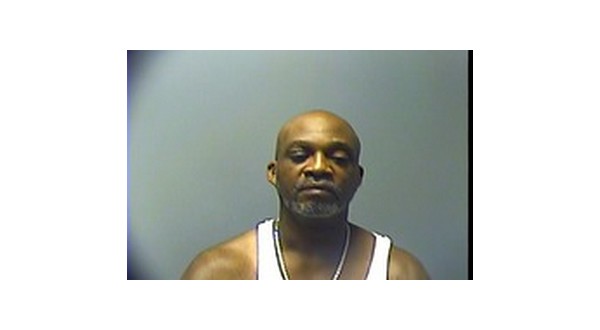 A man facing charges of stabbing a woman in early August last year was back in Baxter County Circuit Court Thursday.Forty-eight-year-old Tony Griffin, who is an inmate in the Ester Unit of the state prison system on an earlier conviction from Columbia County, is set to go on trial next month.Griffin was arrested after police were dispatched to a Mountain Home motel located along Main Street. The officers reported finding two people covered in blood. The woman said she had been stabbed, and Griffin is alleged to have admitted being the one wielding the knife.
According to court records, Griffin and the woman were arguing when he is alleged to have grabbed the female by the throat, pulled her from the bicycle she was on, and stabbed her a number of times.
He told officers the woman owed him money and that she had threatened to have him "taken care of." Griffin was reported to have demonstrated how he had grabbed the victim and stabbed her.
When the woman was interviewed at Baxter Regional Medical Center, she said she had been staying in Griffin's motel room for nearly two weeks. She told police on the day of the altercation, she had gone to the motel to return Griffin's room key since she wanted to end the relationship.
According to court records, the woman said Griffin was attempting to pull her into his room when the stabbing occurred. The altercation ended when other people in the area came to assist after hearing the woman's cries for help.
Griffin faces criminal attempt to commit murder in the first degree and third-degree battery.
According to electronic court records, Griffin has had past legal problem stemming from alleged threats made to a supervisor at a flooring company in the Columbia County city of Magnolia where he worked, and stabbing a woman he dated.
In an order of protection sought by the Magnolia woman, she alleges Griffin had been violent with her, including stabbing her and threatening to stab her, on more than one occasion.
WebReadyTM Powered by WireReady® NSI