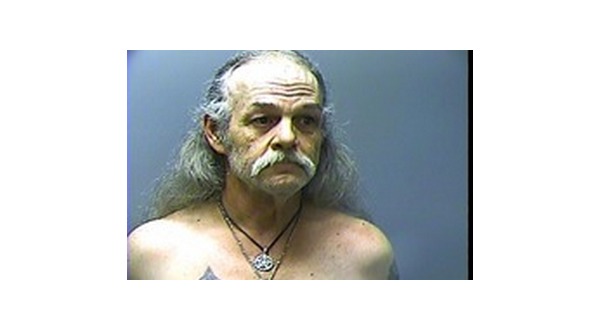 A Cotter man who was swept up in the arrest of another person was in Baxter County Circuit Court last week where he pled guilty to drug-related charges filed against him.
Fifty-four-year-old Mark Dohrman was sentenced to six years probation.
He was arrested in early May last year when a special response team from the Arkansas Department of Community Correction went to a home along Harding Boulevard in Cotter in an attempt to apprehend 25-year-old Alicia Nicole Pierce. Pierce had outstanding felony warrants for failing to appear for scheduled court dates.
Officers made contact with the homeowner, identified as Dohrman, on the back porch of the residence. He reported Pierce had been there the previous evening, but he had taken her to her mother's residence that morning.
Two task force members requested they be allowed to search the house for Pierce. Dohrman was said to have been hesitant to grant the request initially, but eventually consented to the search. The woman, contrary to what Dohrman first told police, was located in the house. Dohrman was arrested for hindering her apprehension.
Following the arrest on the hindering charge, things did not get better for Dohrman. Officers found a syringe in his boot. Drugs, including methamphetamine, hydrocodone and marijuana were also found in the home.
Officers also reported finding a 20-gauge shotgun in the room with the narcotics.
Pierce was taken to the county jail, then transported to Baxter Regional Medical Center for treatment of the effects of ingesting narcotics. Baxter County Sheriff John Montgomery said at the time of the arrests, Pierce had taken hydrocodone belonging to Dohrman.
Dohrman was initially charged with a number of felony counts, including possession of drugs and drug paraphernalia, simultaneous possession of guns and drugs and distributing narcotics.
Pierce pled guilty to the charges against her in October last year and was sentenced to 10 years probation. In addition to the charges brought against her stemming from her arrest at Dohrman's residence, Pierce pled guilty to forging and passing stolen checks in a case filed in December last year.
WebReadyTM Powered by WireReady® NSI