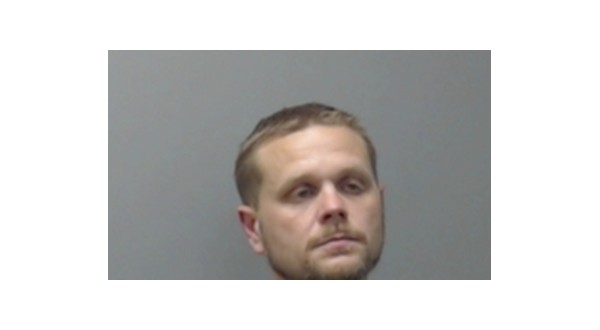 A rural Mountain Home man was arrested Thursday after allegedly leaving the scene of an accident over a week ago. Thirty-eight-year-old Zachariah Zelk is in the Baxter County Detention Center also facing multiple drug charges.
A Mountain Home Police officer responded to a 911 call of a hit-and-run at the intersection of U.S. Highway 62B and Commerce Drive on April 10th. Witnesses stated a white pickup truck failed to stop at the traffic signal and struck an SUV driven by Kristina Brown, and it spun nearly 180 degrees in the roadway. The pickup truck reportedly drove off.
After getting a description, the officer ran the license plate on the truck, and Dusty Zelk was listed as the owner. The next day, surveillance video from a local pizza chain was provided to authorities, and the driver was believed to be Dusty Zelk's brother Zachariah. Photos of Zachariah Zelk's tattoos were provided by probation and parole, and they appeared to match the tattoos in the video.
Dusty Zelk later entered the Mountain Home Police Department and stated his truck was driven by his brother on the day of the accident to pick up a pressure washer belonging to their father and return it to his residence. Zachariah Zelk allegedly told Dusty he was involved in the accident, but the other person was at fault.
The officer contacted Brown who stated she and her 3-year-old daughter had a few minor aches from the accident, but her 14-year-old daughter ended up with strained muscles on her right side from the impact and airbag deployment, minor burns from the airbags and whiplash. Brown's SUV also sustained heavy damage making it undrivable.
Mountain Home Police Chief Carry Manuel says Zachariah Zelk was arrested Thursday night originally on a felony count of leaving the scene of an accident and misdemeanor counts of driving while license is suspended and reckless driving. According to the Baxter County Detention Center roster, he also faces charges of possession of a controlled substance, possession of drug paraphernalia, fictitious license plate, no liability insurance and parole violation. His bond is set at $10,000.
WebReadyTM Powered by WireReady® NSI