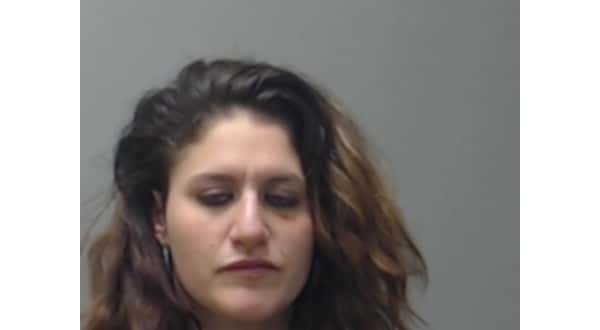 A second person has been arrested for squatting on a houseboat at an area marina. Twenty-four-year-old Kora Estelle Hardy of Flippin is facing multiple felony charges after she and a Mountain Home man, 35-year-old Christopher Alsup, were discovered living in a houseboat at Jordan Marina last Fall.
The probable cause affidavit in the case says sheriff's deputies were called to the marina Sept. 7th last year to check on a report of someone being on the houseboat that should not be.
As the deputy made his way through the boat, he eventually located Hardy along with Alsup in a rear bedroom.
The deputy noted evidence the boat had been occupied, including dirty dishes and open food containers scattered about, lights left on and a stereo playing in the background.
Alsup admitted being on the boat for two days. He claimed it was unlocked when he made entry, and the deputy noted he had not seen signs of forced entry when he came through the front sliding door to checked on the unwanted guests.
According to the probable cause affidavit, Alsup is alleged to have told the deputy the couple had not stolen anything aboard the boat, but did admit to eating food the pair located.
The deputy also saw drug paraphernalia in two bags located in the bedroom and Hardy claimed ownership of the items.
Marina staff reported Alsup and Hardy were captured on video surveillance taking another boat out for a late afternoon spin on the lake the day before being found by the deputy squatting on the houseboat.
The owner of the houseboat is a resident of Paragould. When he was contacted, he said Alsup and Hardy did not have permission to be on his boat and told authorities he wanted to press charges.
Hardy is charged with felony counts of criminal mischief, residential burglary, theft of property and possession of drug paraphernalia and a misdemeanor count of theft of property. Bond is set at $25,000.
Alsup was recently sentenced to six years in prison, with one to serve and five suspended on charges including residential burglary, theft of property, criminal mischief and possession of drug paraphernalia.
WebReadyTM Powered by WireReady® NSI