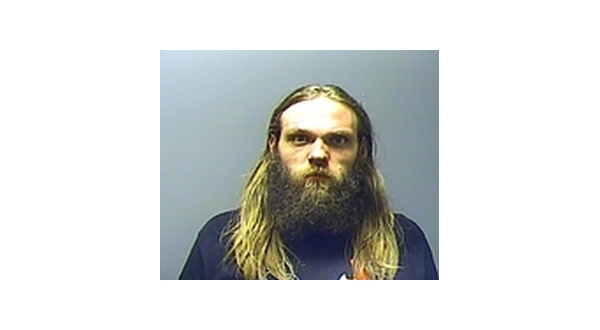 When Mountain Home Police officers entered the residence of 29-year-old Elishah Zachary Adams in late September last year, they reported being greeted by a heavy cloud of marijuana smoke.
As a result of the officers' visit, Adams was arrested and charged with drug and weapons violations. He pled guilty to those charges during a session of Baxter County Circuit Court Thursday, was put on probation for six years and ordered to spend 12 months in an addiction treatment program at one of the Community Correction Centers in the state.
Adams' arrest was triggered when police spotted him in a vehicle being driven on College Street. They found he was wanted for violating parole. Police went to his listed residence in an apartment along East 8th Street. After arriving at the complex, one officer commented on the strong odor consistent with the smell of marijuana coming from the front door of Adams' unit. When they entered the apartment, they encountered the cloud of smoke which they reported filled the entire room.
During a search of the dwelling, officers found a loaded handgun and a quantity of marijuana. Most of the drug was found in a small safe. Adams refused to give officers the combination, but they found it could be opened with a key in Adams' possession. A number of empty vacuum seal bags containing a green leafy residue were found in a closet.
Inside the small safe, they found several bags containing 512 grams of suspected marijuana. In addition, various items of drug paraphernalia were located. Officers also reported finding a loaded handgun on a desk in the kitchen area of the apartment. The serial numbers had been filed off the weapon. As a convicted felon, Adams is not allowed to be in contact with firearms of any kind.
In addition to criminal charges, the state filed a civil suit to seize $882 in cash located in the apartment.
Charges filed against Adams included possession of a defaced firearm, being a felon in possession of a firearm and possession of a control substance and paraphernalia used to ingest the drug.
In order to get his affairs in order, Adams was allowed to turn himself in at the Baxter County Detention Center Monday morning to await transportation to a Community Correction Center to begin his treatment.
WebReadyTM Powered by WireReady® NSI