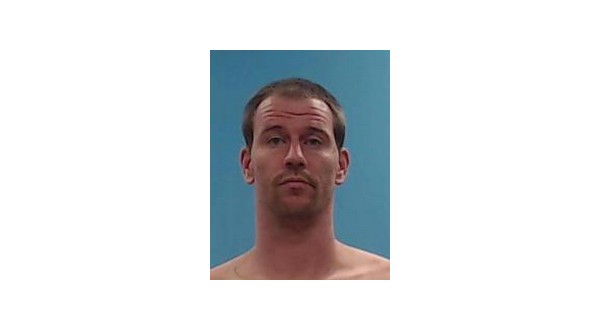 A Searcy County man, 32-year-old Matthew Armstrong of Marshall, has been found guilty of murder in the 2018 shooting death of 26-year-old Jessica Thorton and sentenced to life plus 65 years in prison.
Searcy County Sheriff Kenny Cassell says the verdict follows a two-day jury trail in Searcy County Circuit Court ending Friday. Sheriff Cassell says following the jury's guilty verdict, Judge H.G. Foster imposed the sentence.
Online court records indicate Armstrong was sentenced to life on the charge of first-degree murder, as well as 50 years to be served consecutively for an escape charge and 15 years for a felony count of possession of a firearm by certain persons.
Armstrong was arrested on March 1st, 2018 and charged with first-degree murder in connection with Thornton's death. His arrest followed the Searcy County Sheriff's Office responding to a call from a man, later identified as Armstrong, on Feb. 27th, 2018 advising someone had been shot.
When law enforcement arrived on the scene, Cassell said Thornton's body was lying face down near a vehicle off Integrity Road, with a pistol under her right hand. Officials observed a large laceration on her forehead.
According to the probable cause affidavit, during an interview with the Arkansas State Police Criminal Investigation Division, Armstrong said he was working on a barn when Thornton arrived carrying a gun and demanding some of her property be returned.
Armstrong said he placed Thornton's property near her car, and she threatened to harm both of them. He said when he looked down, Thornton shot herself. During the investigation of the crime scene, evidence did not support Armstrong's rendition of events.
An Arkansas State Crime Lab autopsy report indicated Thornton died from blunt force trauma to her head and a gunshot wound. It also concluded the wound was not consistent with a self inflicted injury.
In July 2018, Armstrong and a second inmate broke out of the Searcy County jail. Armstrong was captured two days later, after he was discovered hiding in a church in Marshall.
Click here to view the original arrest story.
Click here to view the escape story.
WebReadyTM Powered by WireReady® NSI