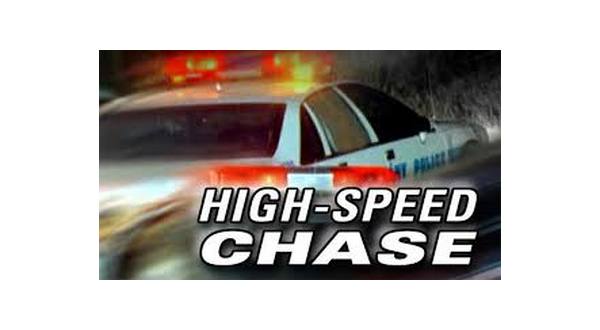 A Baxter County Circuit Court judge says he is becoming increasingly concerned by the number of high-speed pursuits taking place in this area and warned people who choose to run from the law not to expect leniency when they come before him.
While dealing with one pursuit case during a recent court session, Judge Gordon Webb notes it appeared to him from reading probable cause affidavits there had been what he described as a "flurry" of situations in April in which people have tried to get away from lawmen.
The judge comments "this is dangerous and irresponsible behavior" presenting a very real threat to the safety of both the public and police.
One message the judge delivers–people charged in such cases might end up staying in jail instead of having bonds lowered enabling them to be released. It might also mean the court would not set any bail.
In April alone, chases have involved:
— A teenager driving an allegedly stolen car fleeing after an attempt to stop him. His vehicle smashed into and did an estimated $5,000 in damage to vehicles belonging to the Baxter County Sheriff's Office and put deputies at risk of injury or worse. After hitting a spike strip on the Sheid-Hopper Bypass, the driver was reported to have crossed the median and traveled west for a distance in the eastbound lanes. At one point, with the car running on its front rims, the 18-year-old driver was reported to have managed to attain speeds in excess of 80 mph.
— Twin brothers running from law enforcement in a chase where speeds exceeded 100 mph. The fleeing car, described as a four-door sedan, was also reported to have traveled some distance on the Highway 62 Bridge at Cotter with its lights off.
— Residents having to jump out of the way when a fleeing vehicle being driven by a man facing criminal charges entered the yard of their home and drove through it before returning to the highway. The driver eventually pulled into the driveway of another residence, bailed out of his vehicle and fled into the woods. The Baxter County Sheriff's helicopter and a dog team from the state prison at Calico Rock were brought in to assist in finding the person. He was located in nearby woods. The man said he had not been taking his medication and was foggy on details of exactly what he had done. He was reported not to have had a valid driver's license since 2014.
The recent chases have covered significant distances increasing the possibility of injury or death to others. In one, for example, the chase began east of Mountain Home and did not end until the driver crashed his vehicle near Flippin.
According to the probable cause affidavit in another case, the driver made a fast, potentially dangerous trip through the parking lot of a Gassville convenience store, as well as speeding through Cotter at an estimated 80-100 mph before eventually wrecking his vehicle near Bull Shoals.
Judge Webb's comments come after listening to requests to lower bonds for people involved in pursuits this month. In denying one request, Judge Webb says his refusal was based on the fact the person had displayed behavior which he characterized as "irresponsible and horrendous" in attempting to flee. The judge says if the bond was lowered allowing the man to get out of jail, there was a concern the dangerous behavior might be repeated.
The judge says bonds were posted to ensure people showed up for court appearances, but could also be used as a tool to protect the public.
The Eighth Amendment to the U.S. Constitution prohibits "excessive bail," but does not require courts to allow bail at all.
Judge Webb says because of the rash of high-speed chases and the danger they presented to pursuers and innocent bystanders alike, he intended to carefully study all aspects of any chase case, including requests to lower bonds for people who have chosen to hit the accelerator instead of the brakes when they see blue lights behind them.
Baxter County Sheriff John Montgomery says his office has a policy regarding whether to continue a pursuit or to disengage. He said there were a number of factors considered in making such a decision, including the time of day, amount of traffic on the roadway and the reason the person is being pursued.
He said the decision to disengage could come from the supervisor on duty and, if necessary, go up the chain of command to wind up on his desk. "We have disengaged from pursuits in the past because risk factors were considered to be just too high," the sheriff says.
WebReadyTM Powered by WireReady® NSI