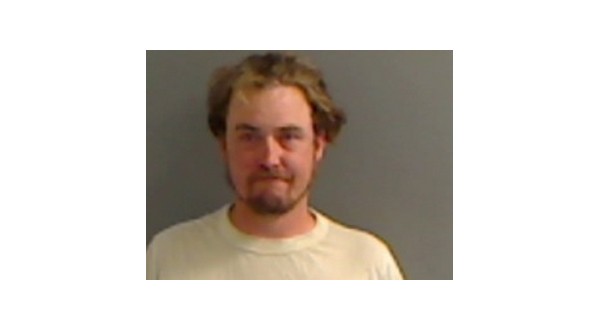 A Marion County man, 29-year-old David Harrloe of Bull Shoals, has been arrested following an altercation with his pregnant girlfriend in a parking lot following a mushroom hunting trip.
According to the probable cause affidavit filed Monday, a Bull Shoals Police officer responded to an ongoing physical domestic dispute in the former Harps Food Store parking lot in Bull Shoals on the evening of April 22nd.
The female told the officer she and Harrloe were returning from their trip when she began to have an anxiety attack due to children screaming in the back seat of the vehicle. She said she stopped the vehicle, yelled for everyone to shut up and began to drive away.
At this point, Harrloe allegedly reached over and shut off the vehicle. The woman was able to start the car and pulled into the parking lot, at which point the Bull Shoals man reportedly began throwing objects out of the vehicle and shoved his finger down his girlfriend's throat.
She then bit Harrloe's finger in an effort to get away. In response, he reportedly shoved her lip ring and lodged it in her lip. Harrloe allegedly continued to hit the woman in the head.
The female said she began honking the vehicle's horn and hollering for help, leading to bystanders calling 911.
The officer noted the woman's nose and the area around her lip ring were bleeding. She was examined by emergency medical personnel from Baxter Regional Medical Center due to her pregnancy.
Harrloe confirmed the altercation had taken place, saying his girlfriend began hitting him and he held his hands out in self-defense. The officer noted his bloody nose and a deep cut on his finger where the female had bitten him.
Harrloe has been charged with a felony count of third-degree domestic battery. His bond was set at $10,000, and he is to have no contact with the victim.
WebReadyTM Powered by WireReady® NSI