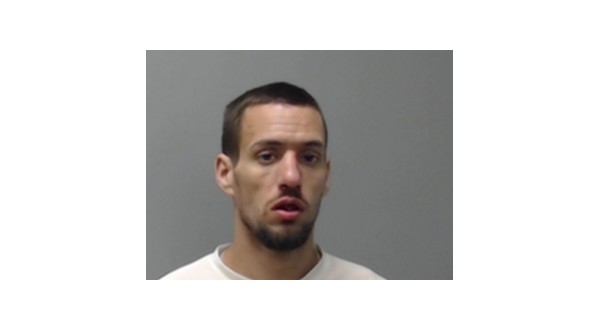 A Yellville man who bailed out of a car leading a Mountain Home police officer on a foot chase through the downtown area before being tackled and taken to the ground pled guilty to drug-related charges in Baxter County Circuit Court Thursday.
Twenty-four-year-old Christopher Charles Lamkin was put on probation for 10 years. He was also ordered to spend 30 days in the county jail with the time beginning Friday.
Lamkin was arrested April 14th following the foot pursuit. The incident began when the officer discovered the vehicle in which Lamkin was a passenger had an expired license plate.
As Lamkin was running, the officer saw him throw something into a storm drain at Seventh Street and South Baker. After Lamkin was in custody, police returned to the storm drain and retrieved a multi-colored container with drug paraphernalia inside.
Lamkin was also found to have a clear plastic bag with 8.2 grams of a white crystalline substance consistent in appearance with methamphetamine.
In addition to the charges stemming from the Mountain Home incident, Lamkin also faced drug-related charges filed after a traffic stop in Cotter in mid-June last year. During the Cotter stop, a search of Lamkin's vehicle turned up methamphetamine in the pocket of the driver's side door.
Lamkin has also faced criminal charges in other counties.
WebReadyTM Powered by WireReady® NSI