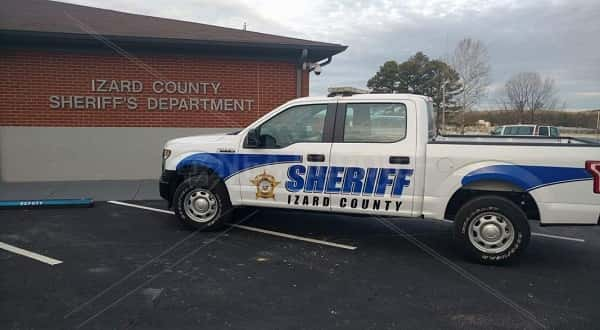 An Izard County couple faces a combined 18 charges, following a traffic stop Saturday evening in Calico Rock. After the stop, 45-year-old James Taylor begins to cry, while his wife, 42-year-old Robin Taylor, says, "I know I'm going to jail for this," as an officer searches her purse.
According to the probable cause affidavit filed Monday, Izard County Sheriff's deputies stopped the vehicle driven by James Taylor at the intersection of Arkansas Highway 56 and Spring Street for a traffic violation.
When told why the vehicle had been stopped, passenger Robin Taylor said the two had just left their house and forgotten to secure their seat belt restraints.
As the two searched for the requested documents for the deputies, they reportedly appeared nervous and the odor of marijuana was detected.
James Taylor's driver's license was determined to be expired, and he told law enforcement the detected odor was due to the marijuana he smoked before leaving home.
When asked if there were any illegal substances in the vehicle, James Taylor began to cry and sweat profusely before advising there was marijuana in a bag in the vehicle.
When Robin Taylor was asked about the presence of any illegal substances, she said she had failed to remove an item in her purse and added she was sure she was going to jail for having it. As an officer searched her purse, Robin Taylor added, "It's bad."
The search has led to five felony drug-related charges involving both marijuana and methamphetamine, as well as four misdemeanor drug-related charges being filed against both the husband and wife.
Robin Taylor allegedly told officers she has used methamphetamine for over 10 years intermittently and had used the illegal drug a few minutes prior to being stopped by law enforcement.
Bonds for the two were set at $20,000 each.
WebReadyTM Powered by WireReady® NSI