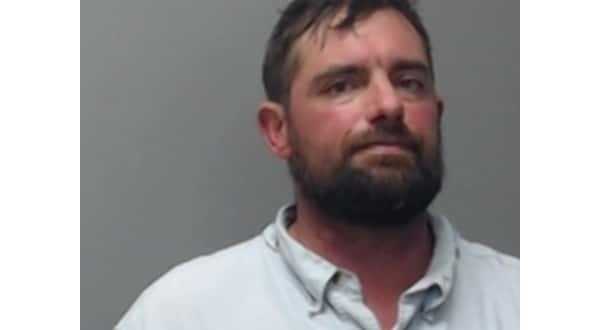 A Lakeview man who initially got in trouble for being involved in a violent domestic situation in which a gunshot was fired in mid-February 2017 made a return visit to Baxter County Circuit Court Thursday. He was sentenced to seven years in prison with four to serve and three suspended for new charges filed against him late last year.
The incident leading to 36-year-old Christopher Packley's arrest in 2017 began when Baxter County deputies responded to a 911 call reporting a domestic disturbance along Hickory Flats Lane in Lakeview.
According to court records, the deputies contacted the female victim who said she and Packley — identified as her boyfriend — had been arguing during the evening and he had become increasingly belligerent.
The victim said she was in bed when Packley began making accusations of various kinds against her. She said he had choked her and held her down on the floor for a time.
She told deputies she held the couple's young son between them at one point during the altercation, hoping the child's presence would influence Packley to stop the attack.
The woman said she was able to escape and fled the scene naked and on foot. She said as she was running, Packley fired a rifle at her. She eventually went to a neighbor's house and called 911. The victim in the case — identified as Erinn Hosford –later had a change of heart and requested the charges against him be dropped.
She said on the day of the disturbance, Packley had been at the Veteran's Administration Hospital in Fayetteville for treatment of PTSD-related mental issues. She said during the treatment sessions, Packley was asked to confront situations he had been through in the military. Hosford said he often came home from these sessions in a bad mood.
Packley was put on probation on charges of aggravated assault and endangering the welfare of a minor in July.
The revocation petition filed in the earlier case was dismissed Thursday with Packley pleading guilty to charges filed against him in mid-November last year. He was arrested after being found trespassing on property along Surrey Lane in Lakeview.
During the arrest, Packley, who was on felony probation at the time, was found to have a rifle, drugs and drug paraphernalia in his vehicle. The charges stemming from the incident included possession of marijuana and being a felon in possession of a firearm.
As was true with the February 2017 case, Hosford appeared in court Thursday. Packley's attorney told Circuit Judge Gordon Webb his client wanted the court to approve a 24-to-48-hour furlough so he could go to his home and visit with his family. Packley's attorney, Mark Cooper said Hosford, who was referred to as Packley's fiancee during Thursday's court session, is pregnant and expected to delivery the couple's child very soon.
Judge Webb said four-out-of-five-people he has approved for such short get-out-of-jail plans have not returned, causing law enforcement agencies to hunt them down. He said he was sympathetic with Packley's situation, but had been burned too many times to approve the request.
WebReadyTM Powered by WireReady® NSI