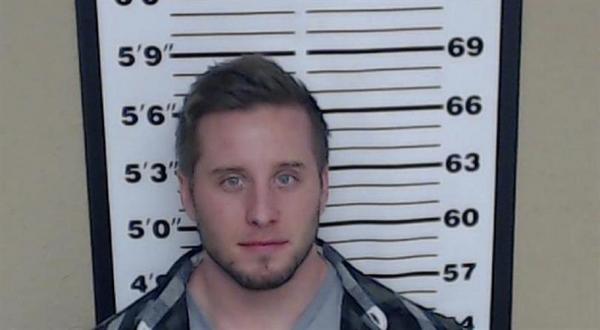 An emergency room nurse from Harrison, 28-year-old Toby Cordova, has been arrested after he admitted to fondling a female patient in his care. The alleged incident happened February 1 in the emergency room at North Arkansas Regional Medical Center in Harrison while the patient was heavily medicated.
According to the probable cause affidavit, the patient told investigators she woke up in the emergency room and her hand was in Cordova's pants and making contact with his genitalia.
Cordova told investigators the patient, prior to being medicated, asked him about his tattoos and asked if he wanted to take his shirt off to show them to her. After the medicine the victim was given began to take effect, Cordova says she suggested she, her husband and him could "have some fun." Cordova told police the victim's husband was standing there during the statement.
Cordova said the only time he was alone with the patient was when he was trying to get a blood pressure reading before the patient was discharged and the husband had stepped out of the room. He told investigators the patient was moving her arm around and he had to hold it down to get a correct reading.
A few days after his initial interview with police, Cordova was brought back in for a polygraph examination. Authorities say Cordova answered the questions during the test with unsatisfactory results. Following the exam, he admitted to investigators he had fondled the patient's breasts.
Cordova is charged with one count of sexual assault in the second degree, a felony. He is free after posting a $25,000 bond.
WebReadyTM Powered by WireReady® NSI