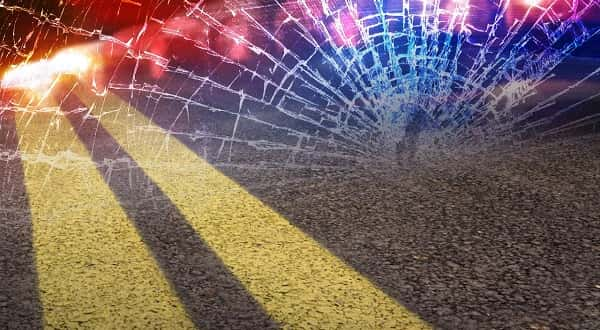 The residents of a home along State Highway 101 North awoke Thursday morning to find an unoccupied wrecked van in their yard on its side, after having slammed into a tree. Law enforcement later located the driver, 24-year-old Devin McCormack of Gamaliel, in the emergency room at Baxter Regional Medical Center, where he was being treated.According to a Baxter County Sheriff's Office report, the homeowners told law enforcement they heard a noise outside their residence about 4:30 Thursday morning. However, they did not see anything. When they went out later, they found the wrecked vehicle.
Evidence at the scene indicated the vehicle was traveling south at a high rate of speed, when it swerved, crossed the center line, slid sideways and left the roadway. In the process, the vehicle struck a culvert, spun around, became airborne, overturned and then struck the tree in the yard of the residence.
The debris field from the wreck extended up to 105 feet. Some of the debris of rocks, tree limbs, vehicle parts and the contents of the van struck two parked vehicles in the driveway of the residence. Damaged to the parked vehicles included broken windows, paint scratches and small dents.
Bystanders at the scene and the owner of the vehicle identified McCormack as the driver and advised he was being treated at BRMC's Emergency Room, where he had been taken by a family member.
McCormack was cited for driving on a suspended license, careless and prohibited driving and leaving the scene of an accident.
WebReadyTM Powered by WireReady® NSI