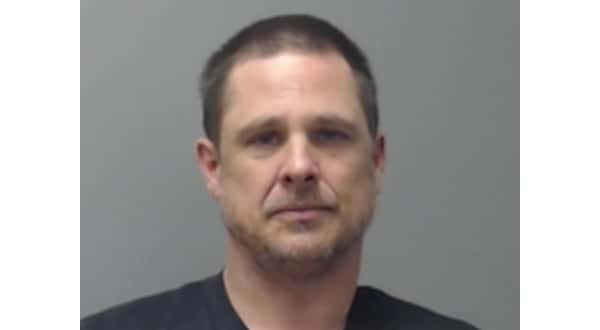 A Marion County man who led a chase from law enforcement through a yard of a residence nearly hitting a woman last month is alleged to have stolen an undetermined number of trailers in the Twin Lakes Area. One of the trailers was at first believed to be owned by a Baxter County law officer.Affidavits indicate both 43-year-old Jason Thomas Cockerham of Oakland and his wife, 44-year-old Bobbie Cockerham, are facing multiple theft of property charges after they allegedly took the trailers between July 2017 and last month.Jason Cockerham fled from law enforcement in mid April as agents from a bail bonding company were attempting to take him into custody north of Mountain Home. He was reportedly fighting with the agents and was said to be armed.
He left the area in his vehicle and was spotted a short time later by a Baxter County Sheriff's deputy. In an attempt to elude the officer, Cockerham pulled into a driveway of a home on County Road 25, where he nearly hit a woman in the front yard. His vehicle continued through the yard before coming back onto the roadway.
Cockerham then turned onto County Road 793, pulled into another driveway and abandoned the vehicle, fleeing on foot.
A perimeter was set up, the canine tracking team from the North Central Unit of the Arkansas Department of Correction was called for assistance, and the sheriff's office helicopter was launched. Once the tracking team arrived, Cockerham was quickly found about 200 yards from where he had abandoned the vehicle and taken into custody.
According to probable cause affidavits, about a week later, Lieutenant Terry Johnson with the Baxter County Sheriff's Office traveled to the Fulton County Sheriff's Office to meet with Bobbie Cockerham at her request.
She allegedly told Lieutenant Johnson she and her husband had sold a utility trailer to a man at a residence along State Highway 5 North near County Road 25. She said she believed the trailer belonged to Benny Magness, an officer with the Baxter County Sheriff's Office.
Johnson, Magness and two other Baxter County officers went to the home, where they found a trailer. While it was similar to the one Magness had reported stolen, he told his fellow officers it was not his. The trailer's stickers had been removed, along with its vehicle identification number.
During an interview with Jason Cockerham, he allegedly admitted to several trailer thefts in Baxter County and the City of Mountain Home. He then reportedly told officers the majority of them had been sold to another man at his property on State Highway 5 North in Midway. While he couldn't remember the exact number of trailers he had sold the man, he estimated it 10 or less. He then asked officers to bring his wife to the interview to help him remember.
Bobbie Cockerham was able to allegedly confirm locations where the trailers were stolen. In addition, she said the Midway man would give her husband a "wish list" of trailers he wanted. She also maintained the Midway man knew the trailers were stolen.
A search warrant was executed at the Midway property on April 18, where officers located 18 trailers, with only two of them registered to the man who allegedly was purchasing the stolen items.
With the wet ground, the trailers were photographed and documented. Only one had a visible VIN.
After reviewing the photographs, Jason Cockerham allegedly admitted two of the trailers were ones he had stolen. He alleged two others were stolen by a second individual.
Jason Cockerham is facing four felony theft of property charges, while his wife is facing two similar charges.
WebReadyTM Powered by WireReady® NSI