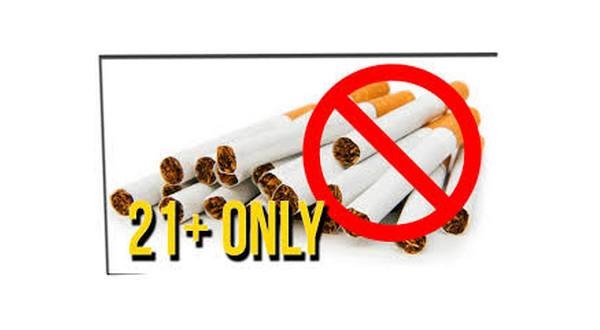 Walmart Inc. will stop selling cigarettes, including electronic ones, to buyers under the age of 21 as it follows other retailers' push to crack down on sales to minors.
Bloomberg reports the world's biggest retailer said Wednesday the change will go into effect on July 1 at all of its Walmart and Sam's Club locations in the U.S. The company said it's also in the process of halting the sale of fruit- and dessert-flavored vaping products — categories that have been particularly popular with teenagers.
The move comes amid a surge in youth vaping that has alarmed public health officials. Some pharmacy chains that still sell tobacco products have already announced plans to lift the age to 21, including Walgreens Boots Alliance Inc., while Rite Aid Corp. says it will stop selling vaping products altogether. In addition, senators including Senate Majority Leader Mitch McConnell of Kentucky have said they will introduce bills to raise the age of tobacco purchase to 21.
In Arkansas, the legislature earlier this year approved raising the minimum age to buy tobacco from 18 to 21 by 2021.
Walmart's U.S. Chief Ethics and Compliance Officer John Scudder said in a letter to the FDA, "We unequivocally acknowledge that even a single sale of a tobacco product to a minor is one too many, and we take seriously our responsibilities in this regard."
The retailer also said it would strengthen disciplinary actions for employees who fail to verify shoppers' ages, which could include termination.
WebReadyTM Powered by WireReady® NSI