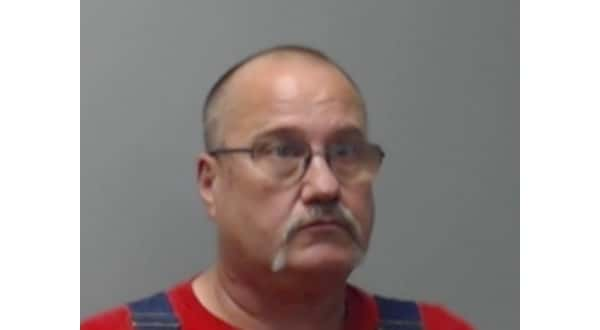 An Izard County man, 56-year-old Darren Bailey of Melbourne, was arrested Tuesday in Mountain Home and charged in connection with the theft of a handbag from a shopping cart at a local retailer. The purse contained a handgun.According to the probable cause affidavit, on April 29 the victim told law enforcement she pushed her shopping cart into an outside rack at the retailer and did not realize she had left her handbag until she had driven away. When she returned, the purse was gone.A review of video surveillance and an investigation led to Bailey's arrest. In an interview at the Mountain Home Police Department, Bailey allegedly admitted taking the purse. Video surveillance shows the Izard County man reportedly taking the purse from the cart and placing it in the trunk of his vehicle.
He allegedly told officers he drove a short distance, removed the gun from the purse and placed it in the trunk of his vehicle. He then returned the purse to the store's loss prevention department.
Bailey has been charged with felony theft of property for the handgun. He was released from the Baxter County Detention Center on his own recognizance.
WebReadyTM Powered by WireReady® NSI