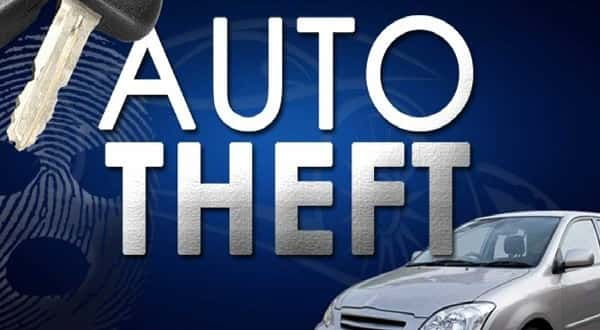 Shortly after a small red car was reported taken from a residence along Larking Road in Melbourne on May 4, the vehicle with 31-year-old Jerri Lynn Wallin behind the wheel was spotted just over a mile away. Wallin's address was not listed on court documents.According to the probable cause affidavit, officers responded to the home about 5:35 where the residents said a female subject had attempted to enter their home, but had left.
A short time later officers received a report of a red car driving back and forth downtown yelling at people to call 911.
This was followed by the homeowners motioning for the officers to return to their residence where they reported their daughter's red car had been stolen from their garage.
A short time later, officers were advised a vehicle matching the description of the one stolen was in a parking lot of a grocery store about a mile away.
Officers arrived to find Wallin in the missing vehicle. She reportedly pointed at them through the windshield and yelled repeatedly they should not approach her. At one point, Wallin allegedly went so far as to put the car in gear.
Wallin finally complied, placed the vehicle in park and exited the car.
She has been charged with felony counts of breaking or entering and theft of property, as well as a misdemeanor count of criminal mischief. Wallin's bond was set at $15,000.
The homeowners advised the front driver's side fender of the vehicle was damaged, along with scratched paint.
WebReadyTM Powered by WireReady® NSI