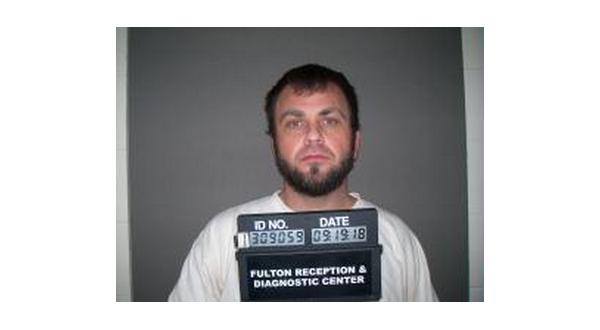 A Mountain Home man is among 15 people from six states indicted by a federal grand jury for his role in a large-scale methamphetamine conspiracy involving multi-pound shipments of meth transported from Arizona to Missouri. According to a press release from the U.S. Attorney's Office, Western District of Missouri in Springfield, 39-year-old Joshua Speakes is charged with conspiracy to distribute methamphetamine, possessing a firearm in furtherance of a drug trafficking crime and being a felon in possession of a firearm.
The 15 people were charged in a 12-count superseding indictment returned by a federal grand jury in Springfield, Mo. last Thursday. This superseding indictment replaces a March 26  indictment that charged only Manual Edgardo Cortez and Mel Chaven Arnold, both of Tuscon, Ariz.
The press release concerning the indictments says according to an affidavit filed in support of the original criminal complaint, the investigation began when law enforcement officers seized nearly 2 pounds of methamphetamine, allegedly supplied by Cortez, from a Branson hotel room. Cortez allegedly used couriers to transport multi-pound loads of methamphetamine from Arizona to Branson. On several of those trips couriers transported 15-pound loads of methamphetamine.
On Feb. 20, Arizona state troopers seized approximately 8 pounds of methamphetamine from another person indicted during a traffic stop near Phoenix, the affidavit says. The methamphetamine allegedly was supplied by Cortez and destined for Springfield.
Speakes has a lengthy criminal record and is currently an inmate at the Missouri Eastern Correctional Center in Pacific, Mo. where he is serving six years on drug charges along with forgery, tampering with a motor vehicle and unlawful use of a weapon charges.
His latest conviction came earlier this year when he was sentenced to four years for possession of a controlled substance. He has prior convictions in Greene and Polk counties in Missouri, along with Boone County. His Boone County charges included theft by receiving and leaving the scene of an accident involving property damage.
WebReadyTM Powered by WireReady® NSI