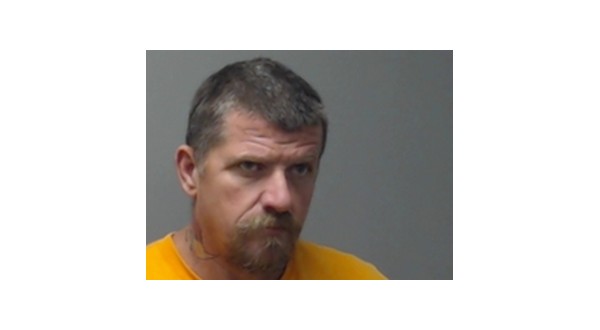 A rural Mountain Home man is accused of tying up and assaulting a woman with whom he was reportedly attempting to pursue a relationship. Forty-eight-year-old Jerry Hensley was arrested Thursday on felony counts of second-degree battery and first-degree false imprisonment. He posted a bond over an hour-and-a-half later of $15,000.
The Baxter County Sheriff's Office received a call Dec. 3 just after 1 a.m. of a victim being beat up, but no location was given. A second call came in nearly an hour-and-a-half later regarding the victim with an address. She was later transported to Baxter Regional Medical Center's emergency room, and she told a deputy Hensley attacked her around 11 the previous night, when she was trying to get her coloring books back. The victim claims Hensley beat her, tied her hands with duct tape, took her home and threw her into her yard.
The victim later spoke to another deputy at the emergency room and said she didn't live with Hensley, but he wanted a relationship with her. She said she was purchasing a trailer from Hensley and went to his residence to talk about it. An altercation allegedly began, and he reportedly pushed her to the ground and hit her multiple times before taking her home, throwing her into her yard and leaving.
The deputy went to the victim's camper she uses as a residence and found cut black electrical tape. He also spoke to three witnesses, and two confirmed the appearance of the victim being tied up.
An emergency room nurse says the victim had a broken left wrist and two broken ribs on her left side.
WebReadyTM Powered by WireReady® NSI