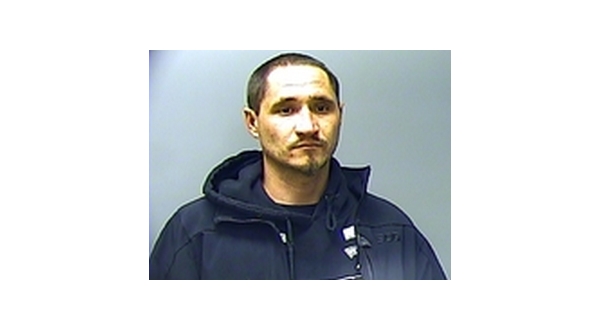 A Bull Shoals man charged with making threats against police officers and fellow employees at a Midway boat manufacturing plant appeared in Baxter County Circuit Court last week.
Thirty-four-year-old James McDaniel Jr., who is charged with first-degree terroristic threatening, had his probation from an earlier case extended for six years. He was also ordered to spend six months in jail with credit for time served.
McDaniel will also undergo a mental evaluation and was ordered to follow any recommendations developed as a result of the evaluation.
His charge stems from an incident which occurred at his place of work Nov. 9 last year. McDaniel is reported to have been "acting very agitated and talking to himself." According to the probable cause affidavit, McDaniel, who had only been working at the plant for about six months, was said to have been very paranoid, thinking people were out to get him, for about two weeks prior to the November incident.
A manager at the plant took McDaniel outside to try and determine what was causing his odd behavior.
When the pair left the building, McDaniel is alleged to have immediately exploded with rage, yelling at the manager, "I will shoot you and everyone out here." He is also alleged to have made threats against police and "snitches."
After raging angrily for a period, the manager said McDaniel ran toward his vehicle, but turned around and appeared to be coming back to where the manager was standing. The manager said when McDaniel ran back toward him, he was screaming, waiving his arms and making more threats to shoot people.
McDaniel was reported to have repeated this back-and-forth maneuver multiple times before finally leaving the plant in his vehicle. According to a plant employee, McDaniel was thought to have a .357 magnum pistol in his vehicle.
When the alleged threats were reported, it triggered a manhunt for McDaniel, which was launched the day of the incident and ended with his arrest in Marion County Nov. 12. He has been in the Baxter County jail since his arrest, with bond set at $25,000.
In the early hours of the effort to capture McDaniel, Bull Shoals City Hall was placed on lockdown as a security precaution because of the nature of his alleged threats.
It's not the first time McDaniel has gotten into trouble for displaying intense anger and making threats. Charges filed against him in Baxter and Marion counties include an early September 2017 attack on his mother at the Bull Shoals residence shared by parent and son. During that confrontation, McDaniel, who was described as "visibly intoxicated," threatened to slit his mother's throat. In May last year, he accepted a plea agreement in Marion County Circuit Court on the charges related to the attack on his mother and was put on probation for six years.
The charges filed against him stemming from the workplace threats last year triggered petitions to revoke suspended sentences in criminal cases in both Baxter and Marion counties.
WebReadyTM Powered by WireReady® NSI