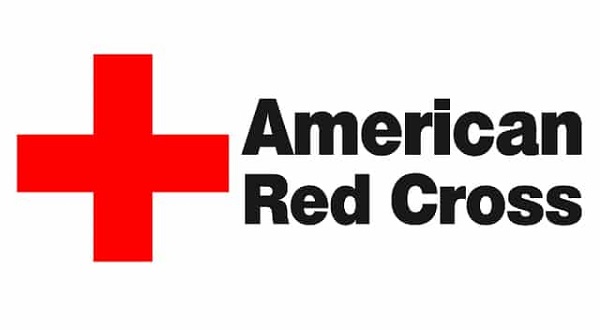 The American Red Cross has a critical shortage of type O blood and urges eligible donors to give now to help patients facing trauma and other life-threatening situations. As a thank-you for helping replenish the blood supply, all donors who give blood or platelets through June 10 will receive a $5 Amazon.com gift card via email.
Right now, the Red Cross has less than a two-day supply of type O blood available for emergency rooms, where it can be most critical. That means just six units of type O blood are available for every 100,000 people, but at least 14 are needed every day. While just 7 percent of the U.S. population has type O negative blood, it can be transfused to patients with any blood type and is what hospital staff reach for during emergencies when there is not time to determine a patient's blood type. Type O positive blood is the most transfused blood type and is also critical in trauma situations.
The Red Cross collected approximately 11,500 fewer type O blood donations than needed to sustain a sufficient blood supply. Spring break schedules are known to decrease blood donations, and schools, including high schools and colleges, begin to host fewer blood drives in late spring as school years end. Because these drives account for about 20 percent of blood donations during the school year, less drives can also greatly affect the blood supply.
Donors of all blood types, especially type O, are urged to urged to make an appointment to donate using the Blood Donor App available at redcrossblood.org/bloodapp, at RedCrossBlood.org, or by calling 1-800-RED CROSS (1-800-733-2767).
Additionally, those who give May 24-28 will receive an exclusive Red Cross-branded T-shirt, while supplies last.
Here are locations in the area where you can donate blood:
Baxter County:
Mountain Home
5/19/2019: 9 a.m. – 3:45 p.m., Mountain Home Blood Donation Center, 1041 Highland Circle Ste 22
5/20/2019: 11 a.m. – 5:15 p.m., Mountain Home Blood Donation Center, 1041 Highland Circle Ste 22
5/22/2019: 11 a.m. – 5:45 p.m., Mountain Home Blood Donation Center, 1041 Highland Circle Ste 22
5/23/2019: 9 a.m. – 3:15 p.m., Mountain Home Blood Donation Center, 1041 Highland Circle Ste 22
5/24/2019: 9 a.m. – 3:15 p.m., Mountain Home Blood Donation Center, 1041 Highland Circle Ste 22
5/26/2019: 9 a.m. – 3:45 p.m., Mountain Home Blood Donation Center, 1041 Highland Circle Ste 22
5/27/2019: 9 a.m. – 3 p.m., Mountain Home Blood Donation Center, 1041 Highland Circle Ste 22
5/29/2019: 11 a.m. – 5:45 p.m., Mountain Home Blood Donation Center, 1041 Highland Circle Ste 22
5/30/2019: 9 a.m. – 3:15 p.m., Mountain Home Blood Donation Center, 1041 Highland Circle Ste 22
5/31/2019: 9 a.m. – 3:15 p.m., Mountain Home Blood Donation Center, 1041 Highland Circle Ste 22
6/2/2019: 9 a.m. – 3:45 p.m., Mountain Home Blood Donation Center, 1041 Highland Circle Ste 22
6/3/2019: 11 a.m. – 5:15 p.m., Mountain Home Blood Donation Center, 1041 Highland Circle Ste 22
6/5/2019: 11 a.m. – 5:15 p.m., Mountain Home Blood Donation Center, 1041 Highland Circle Ste 22
6/6/2019: 9 a.m. – 3:15 p.m., Mountain Home Blood Donation Center, 1041 Highland Circle Ste 22
6/7/2019: 9 a.m. – 3:15 p.m., Mountain Home Blood Donation Center, 1041 Highland Circle Ste 22
6/9/2019: 9 a.m. – 3:15 p.m., Mountain Home Blood Donation Center, 1041 Highland Circle Ste 22
6/10/2019: 11 a.m. – 5:15 p.m., Mountain Home Blood Donation Center, 1041 Highland Circle Ste 22
6/10/2019: 2 p.m. – 7 p.m., The Church of Jesus Christ of Latter Day Saints, 100 Western Hills Loop
6/11/2019: 1 p.m. – 6 p.m., St Peter the Fisherman Catholic Church, 249 Dyer Street
6/12/2019: 11 a.m. – 5:15 p.m., Mountain Home Blood Donation Center, 1041 Highland Circle Ste 22
6/13/2019: 9 a.m. – 3:15 p.m., Mountain Home Blood Donation Center, 1041 Highland Circle Ste 22
6/14/2019: 9 a.m. – 3:15 p.m., Mountain Home Blood Donation Center, 1041 Highland Circle Ste 22
_______________
Boone County:
Harrison
5/27/2019: 3 p.m. – 7 p.m., Coltons Steak House, 820 US-62
5/30/2019: 2 p.m. – 7 p.m., Pace Industries, 513 US-62
_______________
Fulton County:
Salem
5/21/2019: noon – 4 p.m., Fulton County Hospital, 679 North Main Street
_______________
Izard County:
Calico Rock
5/30/2019: 1 p.m. – 5 p.m., Izard County Medical Center, 103 Grasse Street
Horseshoe Bend
5/20/2019: 2 p.m. – 6 p.m., Neighborhood Fresh Market, 811 2nd Street
Melbourne
5/23/2019: noon – 5 p.m., Gray Family Practice Clinic, PLLC, 1019 East Main Street
_______________
Ozark County:
Gainesville
5/29/2019: noon – 5 p.m., First Baptist Church, The First Baptist Church, 119 2nd Street
_______________
Howell County:
West Plains
5/29/2019: 7 a.m. – 11 a.m., Armstrong, 508 Thornburgh
6/4/2019: noon – 4:30 p.m., DRS Sustainment Systems, Inc, 1 McDaniel Street
Willow Springs
6/6/2019: 7 a.m. – 11 a.m., MODOT, 3956 East Main Street
______________
Taney County:
Branson
5/23/2019: 11 a.m. – 4 p.m., Walmart, 1101 Branson Hills Parkway
5/24/2019: 11 a.m. – 4 p.m., Walmart, 1101 Branson Hills Parkway
5/31/2019: noon – 5 p.m., Our Lady Of The Lake Catholic Church, 202 Vaughn Drive
WebReadyTM Powered by WireReady® NSI