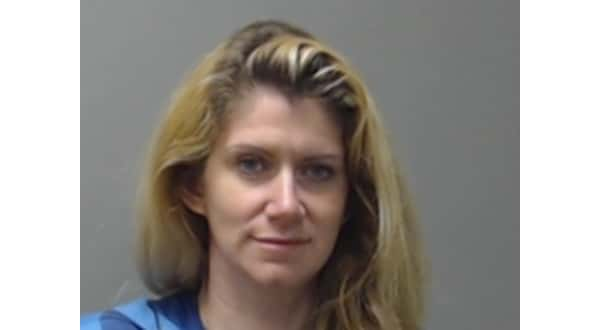 A Norfork woman is accused of taking and using her parents' debit card without their permission over two years ago after it was mailed to them while they were out-of-state. Thirty-five-year-old Randi Dodd was released Tuesday from the Baxter County Detention Center after being booked on multiple felony and misdemeanor charges.
The Baxter County Sheriff's Office received a report of theft of property and forgery in February 2017. The victim says she and her husband were in Texas when they realized their debit card stopped working. She says she contacted her bank and was told a new chip-enabled card had been issued, activated and used causing the card in her possession to stop working.
The victim provided an investigator with a bank statement showing the last valid transaction she made was on Jan. 9 in Bryan, Texas. The investigator counted a total of 25 transactions from Jan. 10 through 16 totaling over $1,000, and the new card was used multiple times at a Mountain Home retailer.
The investigator was able to obtain security video of the suspect using the card and recognized her as Dodd. He sent a picture of the security video to the victim in Texas, and she confirmed the suspect was her daughter. The victim also said Dodd did not have permission to access her card or bank account. She also says Dodd does not live at her residence, but she does stay there periodically.
During an interview, Dodd stated she was at her parents' residence to see if she had any mail and found her parents' new card. She reportedly admitted to using the card for all 25 transactions and more that would show up on the next bank statement. Dodd claimed her father granted her permission to use the card, and she later cut it up and threw it away. The victim said her husband did not give their daughter permission to use the card.
Dodd faces felony counts of forgery and theft of property and misdemeanor counts of failure to appear and non-payment of fines. She posted a bond of $10,625.
WebReadyTM Powered by WireReady® NSI