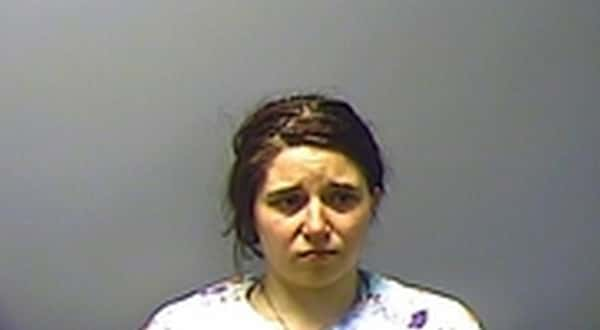 A Mountain Home woman admitted she was responsible for the injuries to her 18-month-old daughter when she appeared during a session of Baxter County Circuit Court Thursday. Twenty-one-year-old Samantha Sue Laverty, who had been set to go to trial this week on battery and endangering the welfare of a minor charges, entered a guilty plea instead.She will be sentenced in July. It was announced in court Thursday there had been no agreement among the lawyers on both sides as to what her punishment should be, and it will be left to the court to determine her sentence. A pre-sentencing report will be prepared and submitted to Judge Gordon Webb for his review prior to setting punishment for Laverty.
The investigation into the baby's injuries was launched Sept. 11 last year when the Baxter County Sheriff's Office received a call from Baxter Regional Medical Center regarding suspicious injuries to a young female.
The baby was later transferred to Arkansas Children's Hospital in Little Rock, where she was treated for a broken femur. The medical staff at ACH also expressed "great concern" for the multiple bruising on the infant's face.
In addition to the injuries, the child also tested positive for high levels of amphetamines and methamphetamine in her system. Staff at Arkansas Children's reported the amount of methamphetamine present was about 150 times more than is required to show a positive result.
Laverty told investigators a number of conflicting stories of how the injuries might have occurred. According to the probable cause affidavit, the girl's injuries were not consistent with any of Laverty's various scenarios of how they occurred.
The Arkansas Department of Human Services participated in the investigation and has custody of the little girl.
WebReadyTM Powered by WireReady® NSI