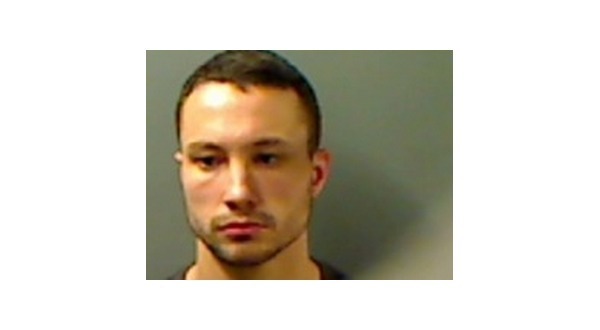 A Mountain Home man — accused of stealing two cars in two counties in a single day — was in circuit court Thursday where he pled guilty to charges stemming from the vehicle theft in Baxter County.
Twenty-five-year-old Braydon Sisk was sentenced to 15 years in prison.
Sisk, who is already serving prison time for earlier crimes, was charged with stealing a 1995 Firebird from a residence in rural Mountain Home in early April last year.
According to the probable cause affidavit, the owner got out of bed when he heard his dog barking. The victim said he looked out his window but did not see anything amiss at first. He said he then saw his car slowly backing out of the driveway.
The owner told investigators he ran outside, and the driver accelerated backwards onto County Road 301. The victim said he ran across the yard and as he was nearing the roadway, the car accelerated forward striking him. The victim was thrown by the car causing some minor injuries.
The morning after the theft, the victim discovered his wife's van had also been entered, and a small amount of change had been taken from the console.
Some time later, a vehicle theft report came into the Marion County Sheriff's Office. According to the probable cause affidavit in that case, the victim reported a male had pulled into her driveway, left the vehicle he was in, got into her husband's pickup truck and left. The vehicle left behind was confirmed to be the one reported stolen from Baxter County.
The husband got into another vehicle and began following his stolen truck. He reported it was traveling southbound on Oakland Road, headed toward State Highway 5 North.
A Marion County deputy sheriff positioned his vehicle at the intersection of Oakland Road and Highway 5 South. He said he saw the stolen pickup approaching with the owner chasing behind. The deputy stopped the truck and Sisk was arrested.
In November last year, Sisk pled guilty to the Marion County charge and was given a prison sentence of 36 months.
He is currently an inmate in the North Central Unit of the state prison system at Calico Rock.
Sisk was on parole at the time of the back-to-back vehicle thefts.
WebReadyTM Powered by WireReady® NSI