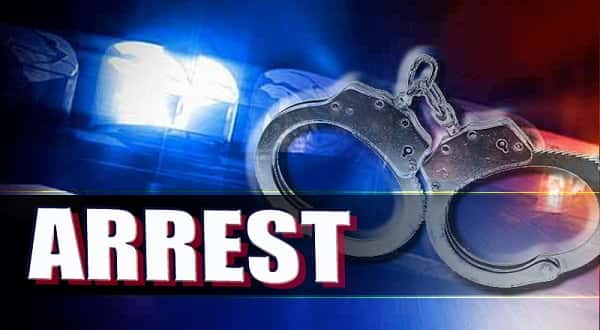 A Fulton County man, 31-year-old Blake Martin, is facing a combined 10 charges following an incident beginning with allegations of harassing text messages and reportedly leading him to using four children as a shield to elude officers.
According to the probable cause affidavit, officers responded to a compliant Sunday from a woman in Salem alleging she was receiving harassing text messages from Martin, identified as her son-in-law.
As officers were taking the woman's statement, Martin was allegedly sending her text messages.
With a history of Martin's "violent past towards police," three officers proceeded to his residence, where they saw him standing on the edge of the street.
Martin reportedly turned, walked toward his residence and then began running when an officer told him to stop. He entered the garage and closed the door, before entering an enclosed front porch where he yelled at officers to leave and return with a warrant.
When advised he was under arrest for harassing communications and fleeing, Martin allegedly became irate, yelled at the officers to leave and pulled out his phone saying he was videoing.
Officers made repeated attempts to kick in the porch door. Once successful, Martin ran into the house and locked the door.
A baton was used to break the door window, allowing officers to gain entry. Martin then ran into the dining room and picked up a metal chair.
As the three officers approached Martin, he used the chair to fend them off. When they were successful taking the chair from Martin, he was on the kitchen floor where he was placed in restraints. But that came after he allegedly struck the officers several times, including hitting one in the face with his fist.
Two Taser deployments were unsuccessful. A drive stun showed some effect, at which point Martin raised his hands and said he gave up.
Even with restraints Martin broke free, ran down a hallway and into the kitchen where he stood behind four children, using them as a shield in an attempt to allude the officers.
Martin eventually said he would come out if an ambulance was available to remove his Taser barbs. The effort to remove the barbs was unsuccessful, and Martin was transported to the Fulton County Hospital.
WebReadyTM Powered by WireReady® NSI