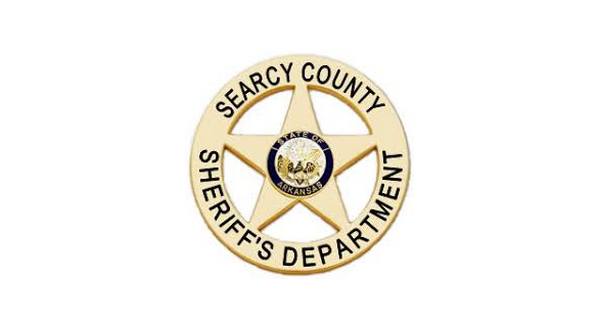 A third suspect has been arrested and charged in connection with church burglaries in Big Flat, Harriet and Marshall. In addition, 18-year-old Colby Lee Cowan of St. Joe also faces a felony commercial burglary charge in connection with an incident at Roten's Furniture in Marshall.
According to an affidavit filed Monday, Cowan was identified as the third suspect in connection with the series of church burglaries.
Earlier Searcy County Sheriff Kenny Cassell said 21-year-old Jerad Dale Ramsey and 20-year-old Dylan Jay Baker, both of Marshall, had been charged with felony counts of commercial burglary and breaking or entering, after allegedly admitting to law enforcement they were involved in the burglaries last year.
On Monday, Sheriff Cassell says an arrest warrant was issued for Cowan on felony charges of commercial burglary and breaking or entering in connection with incidents involving the churches.
Then on Tuesday, a second affidavit was filed. Sheriff Cassell says 19-year-old Dyland Wilson of Leslie, a suspect in several area commercial burglaries, gave details of incidents occurring between October and November of last year. Wilson allegedly implicated Cowan, saying he assisted him with the break-in of Roten's Furniture on one occasion. He also stated he and Cowan took money and other items during the burglary of Roten's.
Cassell says during an interview with Ramsey, who allegedly admitted involvement in several area church burglaries, he stated Cowan was present during the burglary of the Big Flat Assembly of God Church, where they took money and a vacuum cleaner. Following that break-in, Ramsey said he and Cowan went to Harriet and entered a home and church and took cash from the church building.
Ramsey said he and Cowan then went to Marshall, where they broke into the North View Church, but left when they heard voices upstairs. They left Marshall and drove to the Round Mountain area in Stone County, where they entered the Round Mountain Church and took food and sodas.
Cowan is being held in the Searcy County Detention Center pending charges on crimes committed outside the jurisdiction of Marshall.
WebReadyTM Powered by WireReady® NSI