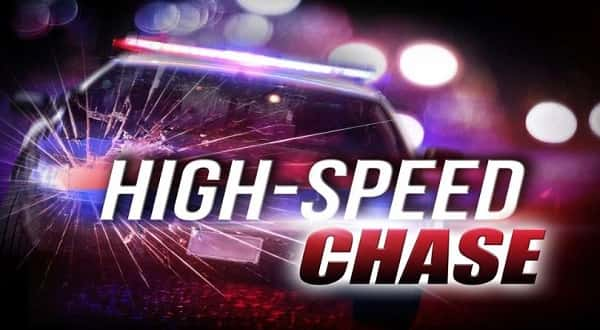 A Marion County Sheriff's deputy was responding to a report of an attempted break-in in Peel earlier this month when he passed a truck pulling a trailer with several vehicles in pursuit with flashers activated and horns honking. The initial report indicated individuals were attempting to break into a residence and had fled the scene in a truck pulling a trailer matching the description of the one the deputy passed.
According to the probable cause affidavit, the deputy turned around in pursuit, caught up with the vehicles and initiated a traffic stop just south of Arkansas Highway 125 North on May 11.
The driver of the truck being pursued, 37-year-old Daniel Cunningham of Greenbrier, told the officer he and his two male passengers had traveled to Peel to meet a woman. When they went to a house to look for her, they were confronted and chased off by the individuals in the vehicle pursuing them. The three men claimed they did not know why there were being chased.
A check of the truck Cunningham was driving revealed the license plate was associated with a car registered to a Conway woman. While the car license was current, the truck's actual registration expired last October. Dispatch advised the trailer was registered to a man in Warren.
The officer then spoke with a man in one of the vehicles pursuing Cunningham. He told the deputy his property had been broken into several times. He said he had received a call from a neighbor advising a truck and trailer were at this property, with items being loaded.
The man said he drove towards his property and spoke with two guys walking nearby who advised they lived up the road. As the man drove up the road and turned around, he saw the truck and trailer. When he stopped to talk to a man, the two males who were walking up the road moments earlier, jumped into the truck and the vehicle sped away, nearly struck him. He then followed the fleeing vehicle, called the sheriff's office to report the incident and then the deputy caught up with them.
The deputy returned to Cunningham's vehicle, asked again why they had traveled to Peel and observed a large liquor bottle on the floor of the vehicle, along with a second bottle with several small crystals in it resembling methamphetamine.
A search of the vehicle revealed several pry bars, flashlights, masks and night vision goggles.
Cunningham has been charged with felony counts of possession of a controlled substance, methamphetamine, and possession of drug paraphernalia, along with misdemeanor counts of open container with alcohol in a motor vehicle, fictitious tags and failure to transfer vehicle registration.
His bond was set at $5,000.
The passengers in Cunningham's vehicle face misdemeanor counts of open container with alcohol in a motor vehicle.
WebReadyTM Powered by WireReady® NSI