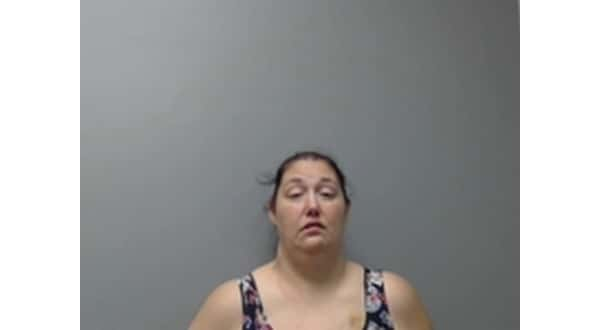 A Mountain Home woman charged with pointing a shotgun at neighbors, including three young children, was denied a bond reduction during a session of Baxter County Circuit Court Thursday.When Circuit Judge John Putman asked 38-year-old Fay Andreana Sewar if she had a lawyer representing her, she launched into a defense of her actions, saying they were taken in self-defense.
While appearing on a video hookup between the county jail and courtroom, Sewar said she had been chased down the road and threatened with a metal rod. She said she had gotten a shovel to defend herself.
Despite Judge Putman's effort to stop Sewar from making possibly self-incriminating statements, she continued to talk, saying she had just gotten out of the hospital and needed to go home.
The probable cause affidavit in the case paints a very different picture of Sewar's actions during the late April event.
According to the affidavit, the neighbors, who are all reported to be related, told a Baxter County deputy sheriff they had been having problems with Sewar for sometime and had told her not to come onto their property. She allegedly showed up once more and a verbal altercation erupted between the parties, and Sewar finally departed.
One of the neighbors, thinking the confrontation had played out, allowed her small children — ages 1-to-3 — to go outside and play.
After a time, Sewar allegedly showed up again — this time armed with a shotgun. One of the neighbors reported Sewar taunted them, yelling, "What do you have to say now?"
According to the affidavit, Sewar pointed the shotgun at the neighbors at least three times. The children were brought inside, and a call made to the Baxter County Sheriff's Office.
The responding deputy said Sewar told him she had gone home and brought the shotgun back to the neighbors' property, but denied pointing it at anyone.
During Thursday's court appearance, Sewar asked to have her $20,000 bond lowered to $500 or allow her to be released on her own recognizance without having to post a bond.
Judge Putman said he needed to review the affidavit in the case before making a decision on Sewar's request. After reading it, he emphatically told her he would not lower the bond "given the allegations against you."
She was ordered to reappear in circuit court June 27. Judge Putman also ordered her to have no contact with the neighbors.
WebReadyTM Powered by WireReady® NSI