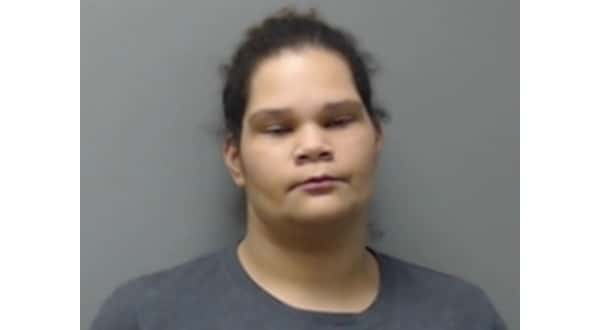 The lawyer for a Mountain Home woman facing a number of felony drug charges, including exposing her 4-year-old son to methamphetamine, said in Baxter County Circuit Court Thursday his client should be able to enter a plea next month.Ben Gibson, attorney for 28-year-old Brittany Saunders, says both sides are working to arrive at an agreement to resolve the cases against her.
Saunders is facing the revocation of a four-year probation sentence handed down in a drug-related case in May last year. She was arrested after police were called to her home along Powers Street by an investigator with the Arkansas Department of Human Services. The investigator had been sent to the home to look into complaints of possible drug use in her home with a small child present.
Officers reported when they arrived there was a "heavy fog" of marijuana smoke present throughout the residence and noted the odor was particularly strong in the garage.
Drugs and drug paraphernalia were located in the home.
Saunders was also arrested twice early this year stemming from a search of her home Jan. 3, in which police again found drugs and paraphernalia for use in ingesting the illegal substances.
The officers had come to the residence in response to continuing complaints of drug use and distribution from the home, according to the probable cause affidavit. They again found drugs and drug paraphernalia. They reported the garage was set up as a "smoking room," with heat and security cameras.
In March, more serious charges were filed against Saunders when results of drug tests run on two children who were living at the residence at the time of the Jan. 3 search showed a 4-year-old male had methamphetamine and amphetamine present in his system.
After the test results were received, Saunders was charged with introducing a controlled substance into the body of another, a Class Y felony, and endangering the welfare of a minor.
Currently, trials in the two active cases are set for August and September, unless a plea agreement can be reached.
WebReadyTM Powered by WireReady® NSI